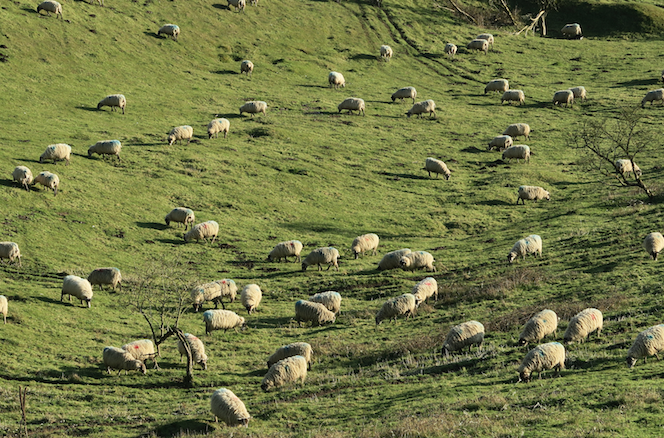 Avon and Somerset Police are appealing for information following a large sheep theft from land at Steart marshes near Bridgwater.
The 92 ewes and 184 lambs were taken overnight between Thursday 10 and Friday 11 May and are a mix of breeds, although the majority of them are Pedigree Easy care ewes. This breed of ewe is very unusual and should therefore be easily spotted if they're being held in a field locally. Pedigree Easy care ewes often look skinny and or bald as they shed their wool once it grows a few centimetres long, fields in which they're kept will be full of the wool the sheep have shed.
Beat Manager Tony Freeman said: "This is a huge loss for the farmer as it's estimated the sheep and lambs are worth between £18,000 and £20,000. The sheep are not only unusual in their breed but they are also marked on their backs in green, numbers range between 1 and 400. If you see sheep or lambs matching this description in the area, or have information on their whereabouts please call 101 quoting the reference 5218103055.
There are a number of measures farmers can take to protect themselves from thieves such as ensuring boundaries and gates are in good order and wherever possible locked. Farmers should also take care not to leave any equipment lying around that could assist offenders in stealing livestock for example handling equipment or trailers. Securing vulnerable access points around fields with boulders, deep ditches or tree trunks also prevents criminals having easy access.
Anyone purchasing livestock are advised to check the provenance and respective paperwork relating to the stock in question.
Police encourage anyone who isn't already a member of Farm Watch to join; the scheme is used to share information amongst rural communities to help prevent crime. If you'd like to find out more please contact ruralcrimeteam@avonandsomerset.police.uk