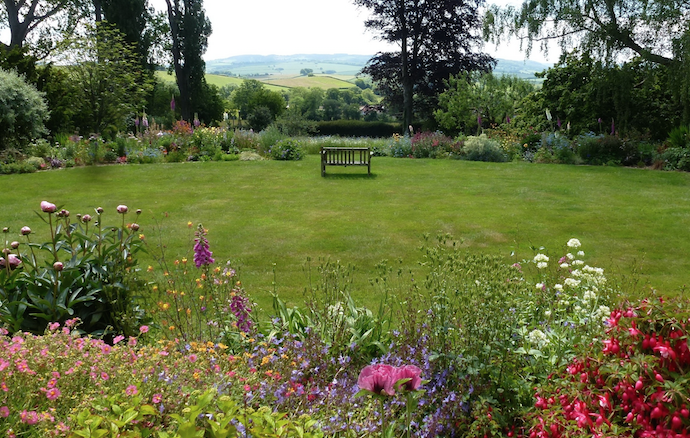 Have you noticed the stunning cottage garden adorning the cover of the St Margaret's Open Garden Brochure this season? This delightful, quintessentially English Cottage Garden, nestled in the Quantock Hills, is opening it's gates to visitors on Sunday 27th May, between 1.00-5.00pm.
Combe Cottage, and Lady Furlong in Bicknoller Village will be raising funds for St Margaret's Hospice by allowing visitors to peep behind their garden walls at their beautiful gardens. Lady Furlong Garden, which boasts spectacular views over the Quantocks, will be hosting a Community Choir at 2.00pm, and will also be holding an Open Artist Studio in the Garden , with a percentage of the sales being donated to St Margaret's Hospice.
Following your visit to Bicknoller, you can then take the breath-taking drive over Crowcombe Hill, to take refreshments at the pretty cottage garden at Sparrows in Over Stowey, which has a variety of very unusual plants, many used in traditional herbal medicines. In addition to delicious tea and cakes, there will also be many of these unusual plants for sale in aid of the hospice.
Open Garden Co-ordinator Susan Bickle is looking forward to the garden  openings, explaining ' As a newcomer to Somerset, I had never visited the Quantocks, and having these three lovely gardens opening their gates for us, has shown me the beauty of this remote area of the county, and to experience the wonderful sense of community spirit and support in these small Somerset Villages'
For more details you can view the 2018 Garden Brochure online at www.st-margarets-hospice.org.uk,  or for those without internet please also ring the hospice to have a brochure posted to you on 01935 709182.