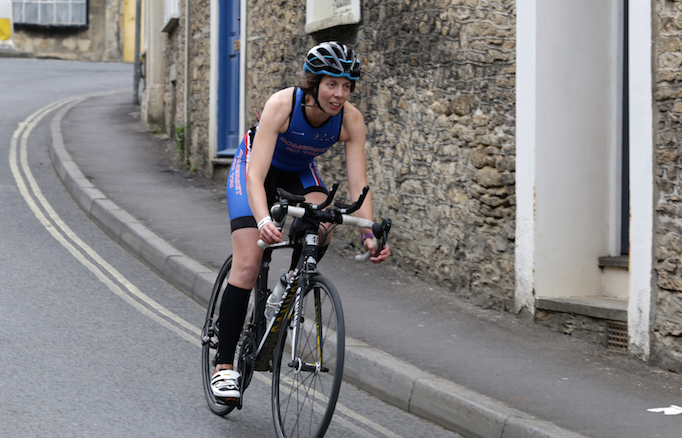 This coming Saturday 26 May at 5pm will see the 8th running of Taunton Triathlon. Hosted at Taunton School on Staplegrove Road and organised by Yeovil based Immortal Sport.
The race has always been very popular with local athletes and always attracts visitors to the town from further afield. The race always falls on the Bank Holiday weekend, and to avoid conflict with nearby Pontispool Horse Trials, the event for the first time has moved to Saturday evening.
The race involves a 400m swim in the excellent pool at Taunton School, followed by a 21km bike route essentially following the B3227 west from Taunton to Milverton and back, before the 5km all new run route which takes athletes to Firepool Lock, along the Canal Road before returning to the finish line outside the iconic Taunton School building.
The race is open to athletes of 15 and over, and is regarded as a competitive course, which is friendly for first time triathletes.
The course for this year is completely new, so all course records are to be set. Winners of the 2017 event are otherwise engaged, but expect to see a strong showing in both races from athletes from Taunton based Somerset RC Tri. Of the 212 athletes currently registered well over 80 are from the Taunton area, and the furthest travelled is from Accrington and Sheffield to the north Norfolk to the East. Several athletes also from Shropshire and Cornwall.
The first athletes are expected to finish at around 6.30pm and there is sure to be a great atmosphere at the finish line. Spectators are welcome, however no dogs are allowed on the School grounds please.
There are still entries available, please visit http://www.tauntontriathlon.com/
If you would like to get involved and see what the race involves without taking part, organisers are still keen to recruit local marshals. If you help this year, you will earn a free place in the race for 2019. Please see the website for contact details.
Organisers would like to thank Taunton School for their generous co-operation with hsting this great community event.