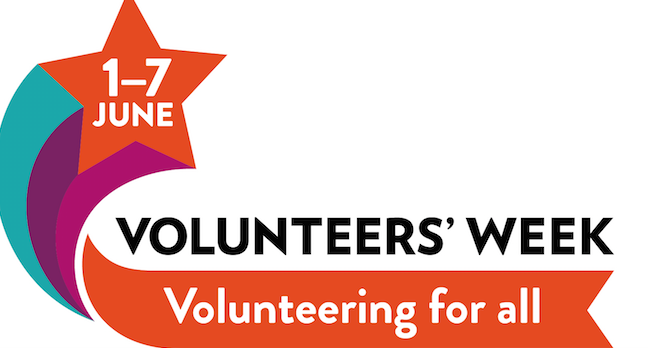 A number of celebratory events and activities are planned to take place during National Volunteers' Week (1-7 June) to thank and honour Somerset's thousands of unsung heroes.
Volunteers are invaluable in improving lives, giving as little or as much of their time to help others, the environment and communities. Evidence also shows volunteering is good for them – improving health and wellbeing, enhancing CVs, creating friendships and boosting self-confidence.
To honour Somerset's volunteers, the volunteering organisation Engage invited the public to submit 'Shining Star' nominations earlier this year. Award ceremonies will now take place in Taunton, 6 June, and Minehead, 8 June, where overall area volunteer winners for Taunton Deane and West Somerset will be announced.
The charity Spark, who offer volunteering opportunities across Mendip, South Somerset and Sedgemoor, will be holding a series of focus groups throughout National Volunteers Week to discover more about volunteering in Somerset. To provide inspiration, they will also release a new volunteering video each day via YouTube.
Cllr David Fothergill, Leader of Somerset County Council, thanked all Somerset volunteers via a video released this week. He paid particular homage to the thousands of volunteers who help support Somerset County Council in a variety of volunteering roles.
Cllr Fothergill said: "Volunteers are invaluable; adding so much to our local communities, our environment, improving lives and helping promote wellbeing and independence for lots of our residents.
"During this National Volunteers' week, I'd like to thank all Somerset volunteers, but particularly those who give up their time so selflessly to support our services and help others. These include our volunteer drivers, school governors, countryside rangers, librarians, mentors and lots more besides. If you feel you could join them, take a look at www.somerset.gov.uk/volunteering and get in touch."
Cllr Fothergill's video is available to view at https://youtu.be/eDzczNH3__s
If you are interested in finding out more about Somerset volunteering opportunities, please contact
•           CSW on 01278 664180, email youcando@cswgroup.co.uk or check out www.cswyoucando.co.uk
•           SPARK on 01935 475914 or check out www.sparksomerset.org.uk, to find out about volunteering opportunities in South Somerset, Mendip and Sedgemoor
•           Engage on 01643 707123 or www.engagews.org.uk for volunteering opportunities in Taunton and West Somerset.
There is also a wide range of volunteering opportunities across Somerset on the national volunteer database, www.do-it.org