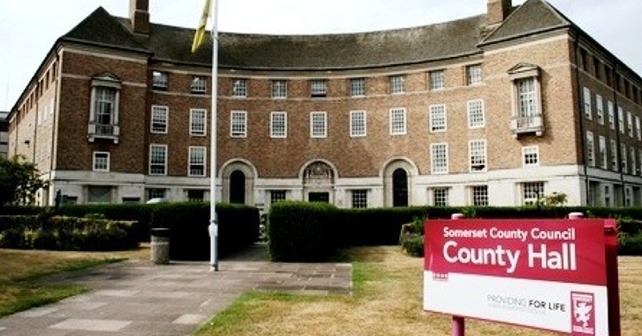 The services of three Somerset volunteer groups have been recognised and honoured with the Queen's Award for Voluntary Service in 2018.
The Queen's Award for Voluntary Service is the highest award given to local volunteer groups across the UK, to recognise and celebrate outstanding work by groups of volunteers in their communities, for the benefit of others.
The awards were created in 2002 to celebrate the Queen's Golden Jubilee and winners are announced each year on 2 June – the anniversary of the Queen's Coronation.  This year's winners in Somerset are:  Home-Start West Somerset, Mentoring Plus (Bath & North East Somerset) and Watchet Phoenix Volunteer Team.
Based in Minehead, Home-Start West Somerset is a well-established, trusted organisation serving Exmoor and surrounding communities.  It receives referrals from health visitors and professionals in the social care and child care sectors as well as those working in mental health, education, early years and housing and is recognised as filling a gap in other provisions.  Whilst Home-Start is nationally recognised, the 'Jump Start' project is unique to Home-Start West Somerset and provides services to families who have children with disabilities or special needs. It complements existing schemes and is especially beneficial to families with children for whom mainstream education is particularly daunting.  
Mentoring Plus (Bath & North East Somerset) works with volunteers who are trained and supported to mentor and spend time with vulnerable children and young people, aged 7-21 years.  Locally led and administered, Mentoring Plus (Bath & North East Somerset) works in partnership with a wide range of statutory and voluntary partners in order to improve chances in life for young people facing significant challenges.
The Phoenix Community Centre, run by the Watchet Phoenix Volunteer Team, acts as a day centre.  It is solely run by volunteers and provides a range of community day services for older people who live within 5 miles of Watchet, with the aim of improving their quality of life and assisting them to maintain a measure of independence.  This group epitomises community spirit.  The Centre has been running for over 54 years and without the volunteers from the community this centre would never have survived.
The groups will be presented with their awards by Mrs Annie Maw, Lord-Lieutenant of Somerset, The Queen's personal representative in the County later, in the year. Mrs Maw said "I had the great pleasure of meeting all three charities and as always, it is a reminder how we have amongst us in our community, the most remarkable, generous-spirited people on whom we depend.  My warmest congratulations go to them all."
For further information on the Queen's Award for Voluntary Service please visit the website:  www.qavs.direct.gov.uk