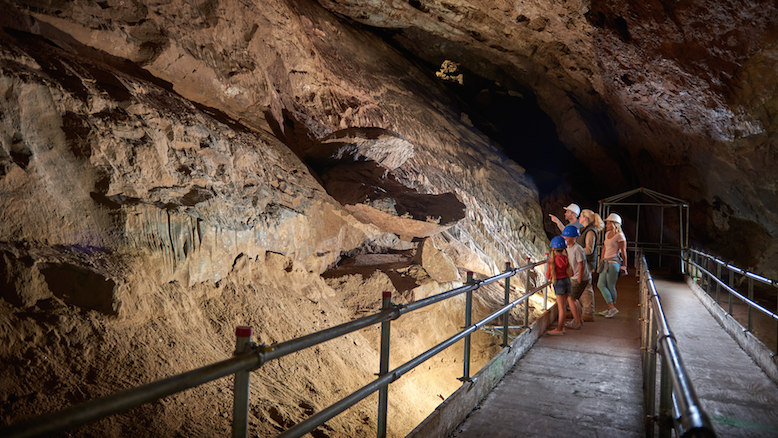 Wookey Hole Caves is officially the coolest place in Somerset right now.
The showcaves at the leading West resort maintain a constant temperature of 11 degrees Centigrade all year round – which is good news for staff and visitors looking for a break from the longest summer heatwave in years.
Daniel Medley, Director at Wookey Hole Caves, said: "As temperature gauges head towards the mid-30s families try anything to cool down but usually end up even more hot under the collar. We have the coolest natural environment in the region and plenty to keep the kids busy through the mid-day sun.
"Because of the water from the River Axe that forms mirror-smooth pools in the caves the temperature feels even cooler than 11 degrees. The caves have been used since prehistoric times by people to cool themselves down as well as shelter from harsh winters.
"Even our resident Wookey Witch pops into the caves throughout the day to keep her temperature down – the hot weather plays havoc with her makeup and she ends up looking like Alice Cooper."
In response to the unusually high temperatures guides who take visitors through the limestone chambers have been instructed to increase the length of time people spend underground – so they can get a break from the sweltering heat.
"Tours have been rescheduled so that more people are underground at any one time, allowing more time in the caverns without increasing waiting times outside.
Daniel Medley added. "Let's face it, if you are serious about keeping cool this summer it's either the freezer section in your local supermarket or get down to Wookey Hole Caves!"