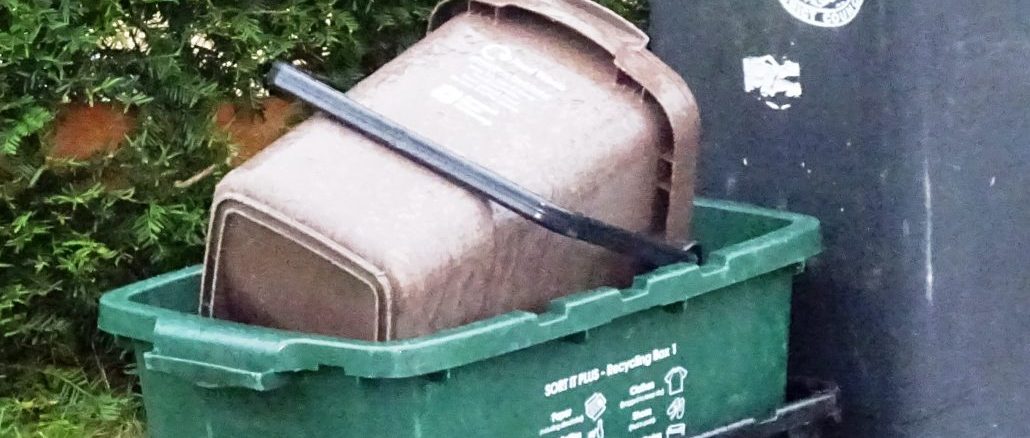 Waste crews will be out from 06:00 Saturday in Sedgemoor, South Somerset and Taunton Deane to make catch-up pick-ups after the missed collections of recent days.
Somerset Waste Partnership has issued this advice:
If you have had a missed waste collection of any kind in recent days, waste crews will be out from as early as 06:00 tomorrow Saturday doing their best to catch up after a long, tough and hot week.
Somerset Waste Partnership apologise that your collection was missed during the very warm weather that affected both vehicles and staff. Please make sure any missed bins and boxes are at the kerbside in good time and are easy to spot.
Please help hard working crews by sorting and segregating recycling without using carrier bags, rinsing out all containers, squashing all except glass and aerosols, and flattening and cutting up cardboard and boxes.
Wrap all food waste in newspaper, or tie in a compostable liner, before adding it to the kerbside bin.
If you cannot wait for a catch-up collection and have time and transport, you have the option to take all materials to any open recycling site.
All 16 sites are open 08:00 – 16:00 Saturday and from 08:00 on Sunday and Monday. All 16 take the dozen or so items usually collected at the kerbside – plus plastic pots, tubs and trays – though if you take food waste, it must be double bagged and put in the landfill disposal skip.
Somerset Waste Partnership, the 12 councillors on Somerset Waste Partnership's governing Somerset Waste Board, and many other individuals and organisations have all praised the commitment and effort of Somerset's waste crews for their dedication under very trying conditions.
Somerset Waste Partnership said that the cool drinks residents have offered to crews while on their rounds have also been appreciated.