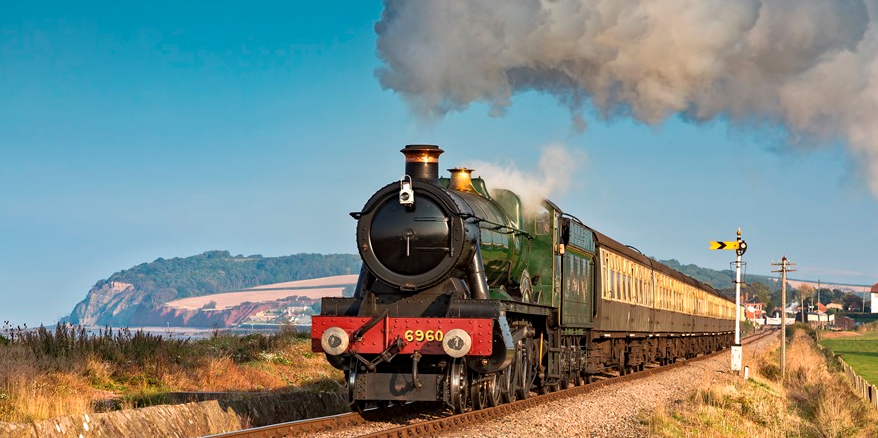 On 20th July 2018, Cancer Research UK will offer a ticket to ride behind a steam locomotive between Bishops Lydeard and Minehead station on the West Somerset Railway. The return journey will also include a delicious, locally sourced Cream Tea. The event will be hosted by Bridgwater Friends of Cancer Research UK a dedicated group of volunteers who organise events and collections and incredibly have raised over £900,000 for Cancer Research UK!
All proceeds of ticket sales will be going directly to Cancer Research UK, to help support their life-saving research.
The West Somerset Railway's General Manager Paul Conibeare says "We are delighted to welcome Cancer Research UK to our railway. We have offered the use of our train services to help support the fight against cancer which affects so many people."
Cancer Research UK's local fundraising manager Becky Trout, says: "We can't thank Paul and the West Somerset Railway team enough for their commitment to helping Cancer Research UK beat cancer sooner. It's going to be a fantastic trip. Thank you also to our brilliant Bridgwater Friends volunteers who are hosting the event!
"Cancer survival rates have doubled since the 1970s and Cancer Research UK's work has been at the heart of that progress. However, we have only been able to achieve this thanks to the dedication and generosity of volunteers and supporters like The West Somerset Railway and Bridgwater Friends without whom we would not be able to fund outstanding scientists, doctors and nurses."
"Research is Global but it has a local impact. Every day, people in the South-West and all across the UK, benefit from drugs that Cancer Research UK scientists helped to develop. The death rates from cancer in the South West have fallen by over a fifth, over the last 20 years, our research will help it fall even more. Groundbreaking research is being carried out all over the UK, to help beat cancer sooner."
Tickets for this event are limited and are available to be purchased now. To find out more or to book your tickets, please visit the Cancer Research UK website https://www.cancerresearchuk.org/support-us/find-an-event/west-somerset-railway-cream-tea-journey-for-cancer-research-uk