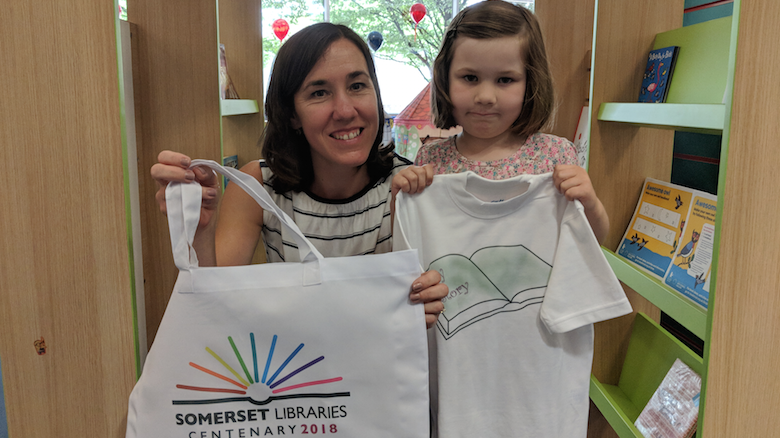 Visitors to Taunton Library's Glass Box will be able to bag themselves self-branded t-shirts and bags this month.
They can try out some of its digital technology and 'maker space' equipment in the digital skills hub at the library on 18 July, from 2.30-4.30pm.
The Glass Box aims to give schools, colleges, businesses and other groups access to cutting edge technology and inspire the next generation of digital entrepreneurs and innovators.
Last month 35 people attended a similar event, creating images which are then hot-pressed on to a bag or t-shirt.
David Hall, Somerset County Council Cabinet Member for Economic Development, Planning and Community Infrastructure hopes this month's event will see even more people come along and get involved.
He said: "We're keen for Somerset Libraries to play a role in fostering innovation and developing digital and creative skills. Sessions like this are a great way to encourage and inspire people of all ages."
Amy Brittan, one of those who attended June's event, said: "Our session at the Glass Box was fantastic – we learned how to create a logo using design software, then printed it onto a T shirt. The staff were really helpful and knowledgeable, and it was a great opportunity to develop our technology skills in a fun and interesting way. We're so lucky to have this facility in Somerset."
Somerset Libraries are developing more events to help people develop new skills – for more information visit http://somersetlibraries.co.uk/drop-ins-and-events/