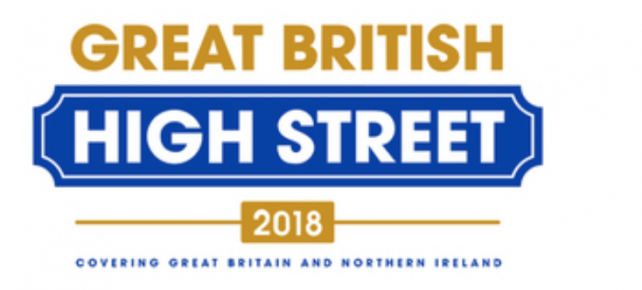 During Great British High Street Week 2018, (16-20 July),  The High Streets Minister Jake Berry MP will visit Bath Place, Taunton on Thursday 19 July 2018 around 11:15am to meet local business people and tour Bath Place, the Farmers' Market and the High Street.
Great British High Streets Week comes during The Great British High Streets Awards, a five month competition to find the nation's best high streets, recognising and celebrating local achievements and supporting the communities in which we live and work. Winners will be named in England, Scotland, Wales and – for the first time – Northern Ireland.There  are two categories: the Champion and Rising Star awards. 'Rising stars' are high streets that are taking the lead and working to adapt and diversify. Shortlisted entries will be announced in September 2018.  An overall winner will be named later this year.
In 2016, the last year the awards were held, Blackburn in Lancashire was crowned the Great British High Street winner thanks to the determination of the community and local businesses who worked in partnership to drive improvements and overcome the challenges their high street was facing.
Bath Place was a finalist in the 2015 Awards.
The Awards, are being run by the Ministry of Housing, Communities & Local Government, sponsored by Visa and backed by other partners. Visa 'Street teams' will also be in Bath Place in the morning.
To find out more, visit The Great British High Street  and follow on social media #myhighstreet.
The deadline for entries is 22 August 2018