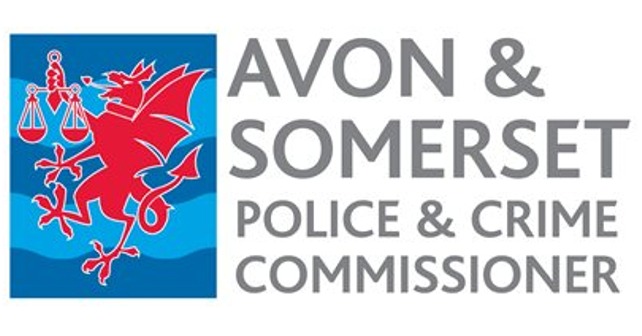 Prison and Probation services in Avon and Somerset have signed up to find and test new approaches to stop the revolving door of persistent offending.
A Memorandum of Understanding (MoU) between Police and Crime Commissioner (PCC) Sue Mountstevens and the Ministry of Justice (MoJ) will help drive locally designed solutions to address a cohort of prolific offenders.
Analysis from the local Community Rehabilitation Company shows that 60% of people who are sentenced for fewer than 12 months go on to re-offend.
PCC Sue Mountstevens said: "Breaking the cycle of crime and reoffending is possible if we work together and provide the right intervention at the right time.  Prevention and rehabilitation are critical components in reducing both offending and reoffending, for without tackling the factors that drive offending behaviour, we cannot solve the problem.
"Avon and Somerset has a strong track record in innovative partnership working when it comes to reducing reoffending, with initiatives such as the Integrated Offender Management scheme.  Working together with a wide range of agencies, we can ensure we continue to tackle the drivers of offending behaviour in a holistic way.
"In a world of shrinking resources and where demand is concentrating around the more complex individuals, it's vital we are all joined up in our thinking and in our provision.  I welcome this commitment from the Ministry of Justice and their recognition of our collective determination to deliver fully integrated services across the area."
The Memorandum of Understanding signifies an intention of ways of working together in relation to reducing reoffending, and amongst other elements, is an agreed commitment to:
-Ensure the offering of support to offenders and those at risk of offending is tailored, accessible and extensive, improving the chances of desisting from crime;
-Improve the case management of offenders, to ensure the way they are dealt with through the criminal justice system is unaffected during periods of transition;
-Use evidence of 'what works' and reduces reoffending consistently across the  organisations;
-Continue to support the delivery of rehabilitation services alongside a commitment to reducing reoffending.
Kate Morris, Deputy Director for Evidence and Service Improvement at Ministry of Justice, welcomes the MoU as a very positive endorsement of the collaborative approach to delivery in Avon and Somerset: "By forging stronger links with local partners who provide services crucial to aiding rehabilitation and community integration, we hope to drive better outcomes for individuals within the justice system and wider society. By making better use of our collective powers, services and budgets, focusing less on the service and more on the individual's needs, we hope to improve our impact. We believe there will be real benefits to more integrated services at a local level and this is an opportunity to do things better in Avon and Somerset in partnership with the PCC and others".