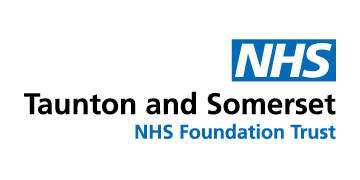 People in Somerset are being invited to give their views on how their wishes around treatment are being communicated when they are seriously unwell.
Ensuring that those who provide care to us towards the end of our lives know what we want can be difficult and can lead to decisions that might not be in line with what we want. Having a well-documented plan in place means that emergency providers are able to carry out the decisions we would want at the end of our lives.
Across Somerset, a group of people including clinicians and members of the public have been working on a county wide form to help ensure just that.
The Somerset Treatment Escalation Plan (STEP) form, which can be found on the Somerset Clinical Commissioning website, is completed as part of a discussion with medical and nursing teams around what care patients would find most beneficial towards the end of their life.
It aims to cover key decisions such as resuscitation, what treatments are possible and where the patient would want those treatments, for example at home or in a place of care such as a nursing home or hospital.
STEP has been rolled out across Musgrove Park Hospital, Yeovil Hospital and Somerset Partnership, but the group behind it want to ensure that the form is enhancing patient care before expanding its use.
A feedback event has been planned for Monday, 17 September at Musgrove Park Hospital to give people a chance to see the form and to have their say.
Feedback will be used to improve the form, the services which use it and to enhance the care which people living in Somerset receive at the end of their life.
Clinical director for community services and consultant in palliative medicine, Charlie Davis, said: "How we are cared for at the end of our life is really important to each person and those important to them.
"Modern healthcare has lots of treatment options but these may not always be suitable for, or wanted by, a person.
"The Somerset Treatment Escalation Plan can really help people to make decisions with their care team so they get the best possible care when unwell and need help.
"We would encourage anyone interested to come along and give their views so that we can ensure the form is asking the right questions when it comes to those crucial decisions."
The event takes place at the conference room at the Academy at Musgrove Park Hospital on Monday, 17 September between 9am and 12noon.
There is no need to book, just drop in.
The Academy is situated off the Jubilee Concourse.