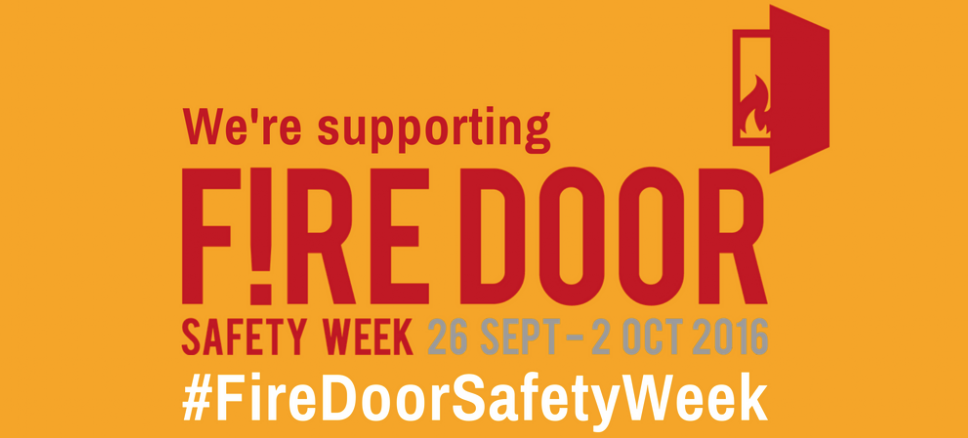 A shock report has revealed that following the Grenfell Tower tragedy, fewer than 20 per cent of UK landlords have made contact with their tenants regarding basic fire safety precautions.
It also reports that a quarter of adults surveyed feel more anxious about living in an apartment since the fire – and half of those living in a flat do not feel fully prepared on what to do in the event of a fire in their building.
Weston-super-Mare property consultancy Mcilroy Smith said the figures released in the run-up to Fire Door Safety Week – from September 24 to 30 – revealed a frightening lack of confidence in landlords and buildings – and a huge lack of awareness on the part of many residents.
Managing Director Andrew Simmonds said: "Many people living in apartments do not appear to be up to speed with basic fire safety measures and it is concerning to see contact between landlord and tenant on this key issue appears dangerously hit and miss."
The report, from the organisers of Fire Door Safety Week, reveals there were 614 dwelling fires per million people in 2015-16, with fires accounting for 16 per cent of domestic property insurance claims.
More than four million people in the UK own a home with a lease and landlords have legal
responsibilities for managing fire safety under the provisions contained in the Regulatory Reform (Fire Safety) Order 2005.
"I know from long experience in this industry the important role fire doors play in saving lives and protecting property. Fire Door Safety Week clearly focuses attention on what are, frankly, life and death issues."
The campaign, which was launched in 2012, has steadily grown and reached over 19 million people in 2107.
Andrew Simmonds said it is impossible to over-estimate the importance of effective fire doors in all private residential blocks.
"Fire doors are becoming common in private homes too, and are required as part of building
regulations in new builds of three storeys or more. The Fire Door Safety campaign raises awareness of the dangers of cutting corners on products and installation and of neglecting maintenance."
Mcilroy Smith, is based in Pastures Avenue, St Georges, Weston-super-Mare, and aims to offer a more personal service than bigger property agencies. "We are able to advise property owners who need support with their Fire Safety responsibilities and any other aspect of property management, whether it is a specific project, long term portfolio handling or bespoke consultancy on a project basis."
"We are also working with developers and housing associations to help them get things right from the very start of a project as well as providing general and strategic advice to property owners and landlords."
Mcilroy smith can be found at www.mcilroysmith.com or call 0333 050 8550.