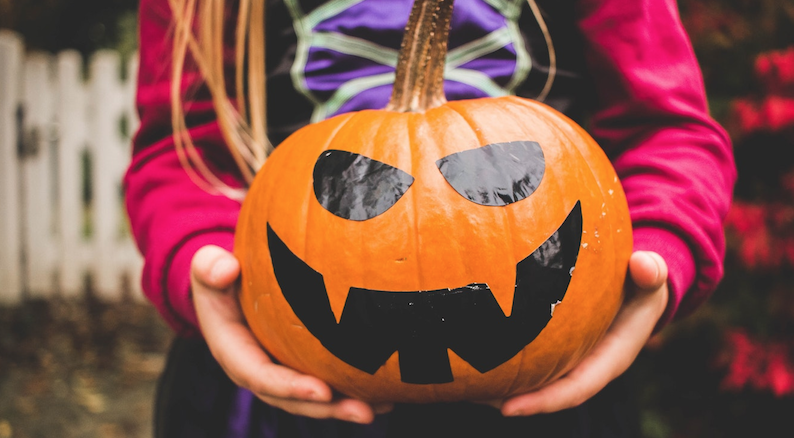 Security guards have been hired to keep watch over pumpkins at Wookey Hole Caves as growers compete for prizes at the final weigh-in.  
With a bevy of prizes on offer – including £1,000 for the heaviest specimen – gardeners are hoping the weekend's rain will have helped their entries pile on the pounds as the Saturday October 20 deadline looms.  
Miranda Litchfield from Wookey Hole Caves said growers had been contending with the worst growing season on record – up until Storm Callum brought a deluge of rain to the West over the weekend. 
She said: "In wet weather gardeners can watch their pumpkins growing before their very eyes.  
"But the summer heatwave and dry start to Autumn meant our gardeners had to contend with very little rainfall. Despite the trying weather conditions this season, our gardeners have persevered with their pumpkins and we have had a steady stream of entries and fruity photos.  
"We have also been told that some of the gardeners have been using all sorts of strange concoctions to bring their pumpkins up to size. One lady we heard from has worked around the shortage by supplementing her watering using cider and the juice from fallen apples!"  
The poor growing season means that diehard growers were in with a greater chance of winning the resort's £1,000 prize for the heaviest specimen. Some of the biggest pumpkins in the country are heading for Wookey Hole for the event, which kicks off the Hallowe'en season at the South West's spookiest attraction and home of the legendary Witch of Wookey Hole. 
The best summer since 1976 meant that visitor numbers were up as holidaymakers ventured inland to enjoy the Mendip Hills and escape into the cool of the caves.  
Everyone with a pumpkin they have grown is invited to bring their entries to the caves on Friday October 23 and as well as the top prize for the heaviest specimen there are fun prizes for children, including awards for the most pleasing on the eye and the "spookiest" carved or decorated pumpkin.    
Visitors to Wookey Hole Caves over the weekend will be able to see the spectacular range of entries.  
The Wookey Hole Competition is open to anyone using any pumpkin seeds or techniques for growing. There is no entry fee but to be eligible the pumpkin must be transported to Wookey Hole Caves for the judging day. 
All guests bringing a pumpkin to the competition in any category) on Friday October 19 will be receive a half-price entry voucher valid until the end of the Wookey Halloween period on Sunday November 4.