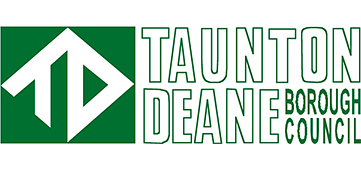 Residents in North Taunton have helped shape plans for the regeneration of their homes.
The Council has been working with the residents in a consultation process to find the best solution for Woolaway properties in the area which were constructed as a post-war housing option but were designated as defective by the Government in the Housing Defects Act 1984.
Government funding has helped pay for consultants to work in partnership with the Council and the community on technical aspects of the blueprint for the future.
Following 12 months of engagement a preferred option has been identified – to refurbish two areas West of Dorchester Road and North of Ludlow Ave, then in the central area, to undertake a complete regeneration project, including those homes with private owners.
The central area regeneration will involve the demolition of existing homes and replacement with new, energy efficient homes which provide a mix of house types and sizes to create a sustainable community with a broad choice of housing options.
The Design Group, comprising of local residents, the Project Board and Consultants reviewed three options in terms of criteria reflecting their differing perspectives. This was used to select the preferred option which was displayed at the final consultation event attended by over 100 residents.
Cllr Terry Beale, executive member for housing services, said: "We really wanted to work with our residents and get them fully involved in shaping their own neighbourhood. We have been very impressed with their enthusiasm and commitment. Their feedback will continue to inform the final scheme design."
Now that a proposal has been selected it is anticipated that a planning application will be submitted towards the end of the year and the project will be taken through the formal council approval process.
The council will continue to work with the residents offering 1:1 conversations as well as the opportunity to drop in and chat at the project office which was established in the centre of the community.
More information on the scheme is available on http://www.tauntondeane.gov.uk/north-taunton-woolaway-regeneration-scheme