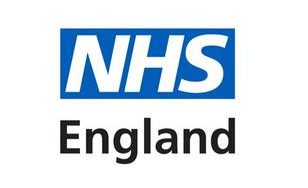 Doctors leading a ground-breaking pilot scheme in Somerset which is already helping 2,000 people living with diabetes better manage their condition are calling for 1,000 more people to join the scheme. 
"My Diabetes My Way" is the name given to a new, interactive website and smartphone app designed to support anyone in Somerset living with diabetes. (https://somerset.mydiabetes.com/).
As well as offering helpful advice and information about managing blood glucose levels, eating sensibly and staying well – all essential parts of effectively managing the condition – the new web site and app will also offer registered patients secure access to their own personal medical record.
Over 2,000 people have already joined the scheme in Somerset, but hospital doctors and GPs would like at least another 1,000 people to join the scheme so that it can be fully tested and evaluated.
Dr Alex Bickerton, a consultant in Diabetes with Yeovil District Hospital NHS Foundation Trust said:
"This is an incredibly exciting pilot that is leading the way in the development of a new and potentially revolutionary way to help people with diabetes manage their health.  Somerset is one of the first areas patients with diabetes can register and securely access their own medical records. The support and system is completely free to those joining the scheme users and this is just the start.  
"As more people with diabetes have their clinical data monitored and analysed, so we will be able to accurately predict when issues such as high or low blood sugar levels could be risking their health ensuring given them plenty of time to remedy the situation".
Dr Henk Bruggers, a Mendip GP and Diabetes Lead for Somerset CCG, explained:  
"Somerset is seeing an alarming rise in the numbers of people now being diagnosed with diabetes each year.  Diabetes is a serious condition which can be improved or its progression slowed down by changes to lifestyle. Self-management of diabetes is vital but this requires the right information and the necessary motivation.
"My Diabetes My Way will be an opportunity for Somerset patients to help test this new and digital approach to managing their diabetes. It's a programme which personalises their care and offers people secure access to their own medical record.​  The damage caused to health when the condition is not well managed is not only serious for those affected, it is also costing almost 10% of the health service budget treating conditions, like heart disease, kidney damage, sight loss and even amputation of limbs.  
"A local survey of patients showed people really want to access online information about their diabetes, so they can improve their knowledge, receive reminders for medication and communicate with health professionals.  The possibilities of this new digital approach to managing diabetes are enormous and Somerset has an opportunity to test a system which could transform the lives of four million people living in Britain with diabetes."
If you have diabetes and live in Somerset then please register with the My Diabetes My Way scheme. This can be done by contacting your GP Practice or registering online at https://somerset.mydiabetes.com/.