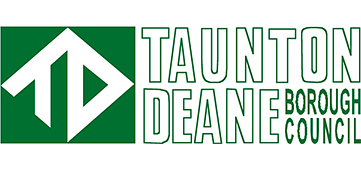 Rough sleepers in Taunton are being offered extra support this week with access to a night café, mobile clinic and long-term care plans.
Shine a Light week aims to address the health and wellbeing issues faced by the street homeless which will then be followed up with a renewed multi-agency initiative to reduce rough sleeping and anti-social behaviour under the name of Taunton Streetwise.
During Shine a Light week rough sleepers are able to find food and shelter at the night café in Canon Street Church being run by volunteers from a number of Taunton churches brought together through the ROC Taunton Deane initiative, from 9pm to 7am.
A mobile clinic manned by triage nurses from Musgrove Park Hospital and Somerset Partnership NHS Foundation Trust is stationed in the car park next door providing free health checks and medical treatment for minor problems. They will also be able to refer more serious conditions for further consultation. The mobile clinic has been provided by South Western Ambulance Service and Paramedics volunteering their time to support the initiative.
Rough sleepers at the night café will also be able to take away a care pack provided by the Taunton homelessness charity ARC. They will also be directed to the practical and pastoral services available through the Open Door charity.
Taunton Deane Borough Council's rough sleeping co-coordinator and street wardens will be on hand to provide assistance to the rough sleepers and volunteers. They will be joined on Thursday and Friday nights by the Taunton Street Pastors.
The Councils' housing options team will also be ensuring that rough sleepers are aware of the help available to find accommodation and access benefits and support.
Each day a Social Worker from Somerset County Council's social services team working together with a Community Psychiatric Nurse will offer individual appointments for longer term help and guidance on a range of topics including mental health and education.
Jayne Cooper, director of patient care – acute medicine at Musgrove Park Hospital, said: "We know that people who sleep rough are far less likely to seek help for mental and physical health conditions so we are pleased to be able to bring services to them in a safe environment. As part of the Shine a Light initiative our team of nurses have been on hand giving people free health checks and minor medical treatment, and we have helped some people get a referral into NHS services.  Our aim is to help people on the street to avoid a crisis, which in turn means they are less likely to end up being admitted to hospital."
The aim following Shine a Light week is to continue the momentum with ongoing contact and support through Taunton Streetwise.
The multi-agency effort is building on the 'One Team' initiative established earlier this year to minimise the causes and problems of rough sleeping, begging and anti-social behaviour.
The partners who also include the Police and other support agencies want to ensure that a supportive approach is taken with every individual rough sleeper to identify and address the issues of real concern and develop a joined-up service to help them break the cycle of homelessness and addiction.
Cllr Jane Warmington, Executive Councillor for Community Leadership at TDBC, said: "There is no easy way to resolve the problem of rough sleeping which is recognised as a national issue. However, the initial steps we took as a multi-agency One Team have started to make a real difference and the wider Streetwise initiative with renewed momentum is recognition that we are all committed to addressing this issue in Taunton."