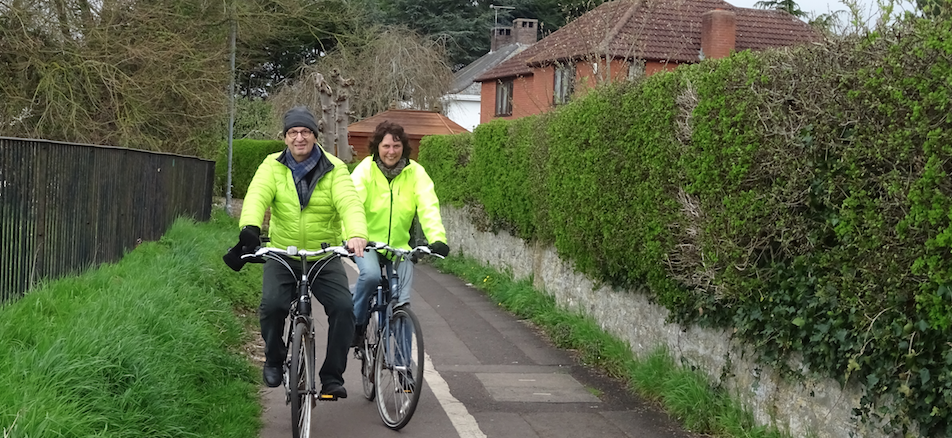 Taunton Area Cycling Campaign (TACC) has launched a petition calling for new cycle routes and parking, under the 'Turn the network blue' banner.  TACC has produced a quality assessment map of the existing network, and much is classified as red for poor. Better routes are blue and the aim is that over time, the whole network becomes blue.
Mike Ginger of TACC said 'Taunton has massive potential for more cycling and walking journeys as an alternative to short car trips. Fifty percent of trips in Taunton are less than 2 miles. More cycling and walking would help reduce congestion, cut pollution, improve health, give people more reliable journey times, and save them money.It would give freedom and independence to some of the thousands of people who don't have access to a car, particularly young people and children. An efficient transport system will support the economy.'
The petition is gaining support with over 400 people already supporting it. You can sign the petition at http://bit.ly/TACCpetition. The petition will be presented to Somerset County Council and Taunton Deane Borough Council.