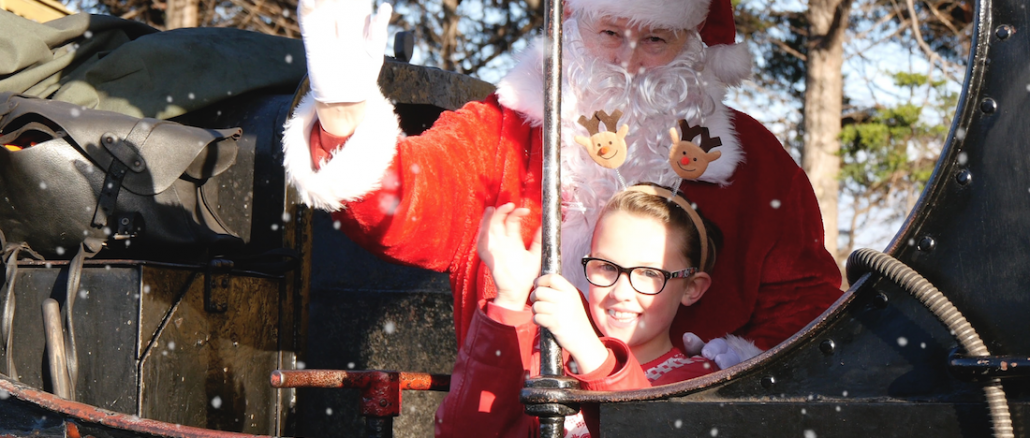 Visitors and local people have come out in droves to support the West Somerset Railway this December ahead of the railway's extended closed period from January until the end of March 2019.

The West Somerset Railway's Christmas programme of special events has proved to be so popular with locals and visitors alike that the railway has had to add additional tickets to the Santa Express services in order to cope with the demand.

The Santa Express services from Bishops Lydeard allow passengers to travel behind a steam locomotive whilst Santa visits families at their seat on the train. These services offer a warm, cosy and traditional Christmas experience, and a memorable family outing.

Mark Hill, WSR Head of Commercial services, says: "We're very pleased that so many visitors are supporting the railway ahead of our extended closed period next year, and it shows the community spirit and local support for us that is alive and well in West Somerset.

"We now have just a few seats remaining for Santa services and Carol Trains that are running this weekend, so I advise people to book their tickets fast in order to avoid disappointment.

"But we also have running days just after Christmas too from 27th December to 1st January, our Winter Steam Festival will be taking place on 29th and 30th December. We're hoping to welcome as many people as possible over those few days to end the season on a positive note."

WSR plc Chairman Jonathan Jones Pratt said: "The level of support that the railway has seen over this festive period has been fantastic, and we'd like to thank each and every person travelling on the railway for coming to see us, whether on our Santa Expresses from Bishops Lydeard; the Santa Specials from Minehead, or our Carols and Dunster By Candlelight services.

"The Christmas Market held at the railway was a great success too and started off our festive period with just the right tone, our Christmas Market DMU service was completely sold out. The West Somerset Railway strives for excellence, and after the great support we have received recently from both the railway's own family and from our visitors, we are confident that 2019 will be a great year for us."

For further information or to book Santa tickets please visit www.west-somerset-railway.co.uk