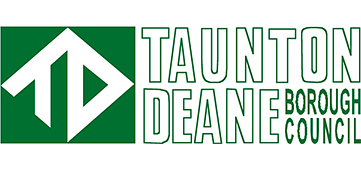 Shoppers are being urged to support the homeless over the festive season by donating to a Diverted Giving scheme set up by Taunton Deane Borough Council with the Avon and Somerset Police.

The Council has a collection box at the Taunton Visitor Centre in the Market House where people can donate money directly to the local charity Open Door rather than giving to people begging on the streets.
Making a donation through the Diverted Giving scheme means you can be sure that your money is helping at a practical level to provide the essentials that rough sleepers really need. It helps to provide food, clothing and washing facilities for people in need through the Charity's base in Mount Street.

The Diverted Giving scheme is part of the Taunton Streetwise multi-agency effort to minimise the causes of rough sleeping, begging, anti-social behaviour and the associated problems they create in the town centre.
Cllr Jane Warmington, Executive Councillor for Community Leadership at TDBC, said: "The Diverted Giving scheme is an important part of our ongoing work with partners in Taunton and gives people who want to help those living on the streets a chance to make a real difference."
More host businesses would be welcome to provide greater opportunities for people to give their spare change or make charitable donations.
Any business that would like to sign up to the scheme should contact 01823 785044 or email reportstreetwise@tauntondeane.gov.uk

You can also donate to Open Door by post or in person at 1A Mount Street, Taunton, TA1 3QB or online at www.mydonate.bt.com and search for Taunton Open Door.