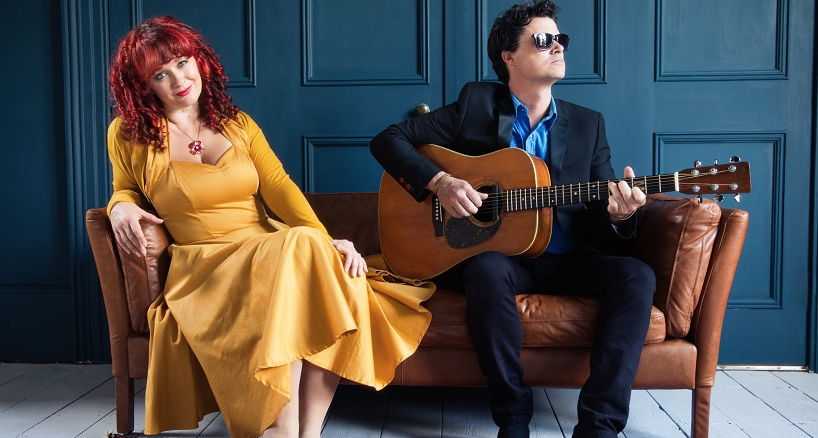 With their landmark 5th album, Personae, husband and wife duo Kathryn Roberts and Sean Lakeman introduce us to a host of new characters and stories from their fertile and energetic musical imaginations.
Drawing upon the British folk tradition's natural backdrops whilst weaving in their own distinct and eclectic flavours, self-penned songs sit comfortably alongside traditional ballads to provide a hugely entertaining and varied evening of music and song.
Listen out for stories of Knights, grizzly murder, giants and even an ancient tortoise!
Twice winners of the BBC Radio 2 Folk Award for 'Best Duo', an evening in the company of this much-loved and highly respected couple is intimate, inclusive, warm and inspiring.
"It's folk music for the modern age." – The Telegraph – London
'These guys are something very special' – Acoustic Magazine
Kathryn Roberts and Sean Lakeman come to Tacchi-Morris Arts Centre on Tue 19 Mar, 7:30pm and tickets are available from their Box Office, the Taunton Visitor Centre or online at tacchi-morris.com.