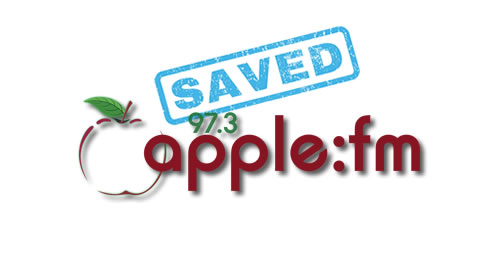 Apple FM has been saved from closure just over a week before it was due to close for good.
The news comes after a crisis meeting was held on Sunday (17th March) with the directors and volunteers. A new board of directors was formed and a new team of volunteers have stepped up take on the many important roles needed to keep the station running.
A spokesman for the station said, "things have been moving very quickly since we announced our closure. This was not a publicity stunt and we truly believed there was no way forward when we planned to close. Since then we have been inundated with people wanting to help, including former staff, which has been very touching. Going forward we still have some mountains to climb to remain on air, but with our new injection of help and support our future looks more promising. We would also like to thank our listeners for the many messages of support, it has been extremely humbling to see how many people consider us an important part of the Taunton community."
Apple FM, which began life fifty years ago, is always looking for new volunteers of all ages and abilities. If anyone feels they would make a good addition to the team please make contact with the station here.