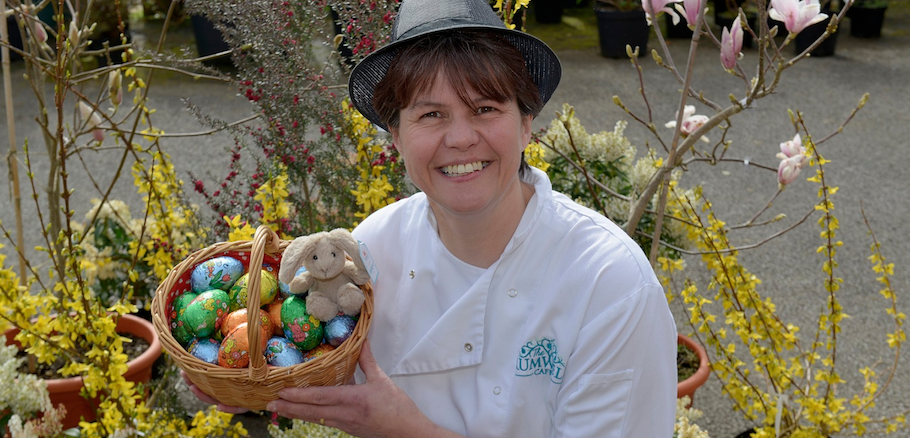 YOUNGSTERS from Somerset are invited to an Easter Tea Party at a farm shop in the county this month (April, 2019).
Rumwell Farm Shop, which is located on the A38 between Taunton and Wellington, is hosting a variety of fun activities for children on Thursday, April 18 to celebrate Easter.
Joint Owner of the farm shop, Anne Mitchell said: "We will be serving a special Easter themed tea, which includes bunny shaped sandwiches, cocktail sausages, crisps, Easter cupcakes, iced bunny biscuits and jelly and ice-cream.
"Children will also get the chance to play some games and take part in a colouring in session."
Tickets, which cost £7.95 per child, are available from the cafe at Rumwell Farm Shop or by calling 01823 461599 ext 4. The event will take place from 3.30pm until 5pm. Booking is essential.
Rumwell Farm Shop is an independent, family-run, award-winning business owned by the Mitchell family. It was originally a potato store, when David and Anne Mitchell began selling their potatoes and free-range eggs at the gate.
Due to customer demand, the range of products soon increased, and the farm shop grew into the place it is today. David and Anne's sons, James and Jack, are now also involved in the business as well as daughter-in-law Sophie.
Rumwell Farm Shop has a traditional butchery counter selling free range pork and Aberdeen Angus beef reared just four miles away on the family farm. There is also a delicatessen, bakery, jam kitchen, food hall, wine cellar and gift room.
Home grown potatoes are also still available, when in season, as well as everything from fruit, vegetables and groceries to plants, flowers, gifts and cards.
The Rumwell Cafe can seat approximately 80 people. The food prepared in the cafe kitchen is sourced from the farm shop, the Mitchell family farm and regional suppliers.
Families are welcome to the cafe and there is a menu especially for children. The cafe also serves afternoon teas, carvery on a Sunday and is licensed to sell alcohol.
The Easter Tea Party will take place on Thursday, April 18 from 3.30pm until 5pm in the Rumwell Farm Shop's cafe. Booking is essential.
For more information, please call Rumwell Farm Shop, which is located in Rumwell between Taunton and Wellington, on 01823 461599, visit www.rumwellfarmshop.com, follow the company on Twitter at www.twitter.com/rumwellfarmshop or log on towww.facebook.com/Rumwellfarmshop.