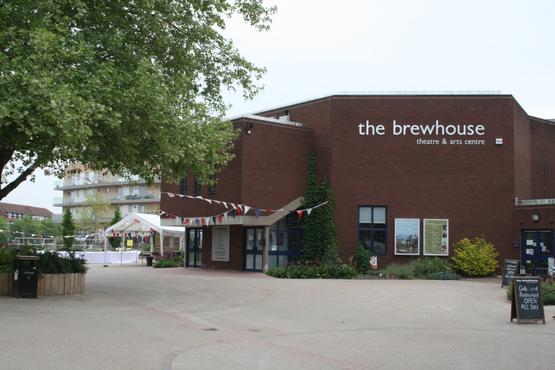 The renaissance Taunton's Brewhouse Theatre and Arts Centre continues, with new investment from Arts Council England. Taunton Theatre Association (TTA), responsible for reviving The Brewhouse, delivered over 1,000 events and 71,500 visitors last year. Now, Arts Council England has demonstrated their confidence in TTA, by awarding a grant to support their artistic programme and develop their audience.
The grant will enable TTA to enhance their live performance, visual art and Take Part (learning and participation) programmes. Some of the companies and names who will be appearing over the next few months include Shakespeare's Globe on Tour, comedian Jack Dee, international Soprano Lesley Garrett, award-winning Russell Maliphant Dance Company, children's favourite Elmer the Patchwork Elephant and cricket broadcaster Johnathan Agnew.
Numerous new classes and courses run throughout the year, from silver-smithing to Community Choirs, Youth Theatre to Senior Dance Clubs, with many activities for tiny tots. You can even learn to paint like Van Gogh, learn Flamenco or join Mathew Bourne's New Adventures for a Swan Lake Summer School.
At the heart of TTA's work is their support for South West based artists. Some of the grant will support the research and development of original new work by Wassail Theatre Company, whose work derives from Somerset's rich heritage and ZoieLogic Dance Theatre whose all-male company challenges perceptions of dance stereotypes. TTA also plan to co-commission, new musical 'Wasp Woman', based on the 1950s sci-fi B movie, by playwright Bea Roberts whose plays 'And then Came the Night Jars' and 'Infinity Pool: A Modern Re-telling of Madame Bovary' toured to The Brewhouse.
Chief Executive Vanessa Lefrancois commented: "This grant from Arts Council England validates the terrific work the team and our volunteers have done since 2014. We are open six, sometimes seven days a week, delivering a diverse range of activities and events, supporting artists and producing our own shows. The funding climate is extremely challenging and competitive at present, but without funding, arts organisations like us cannot deliver the variety and quality of entertainment we provide day-in and day-out. We are grateful to ACE for this investment which will help us continue to improve our arts and cultural offer for the benefice of the communities that we serve."
www.thebrewhouse.net box office on 01823 283244