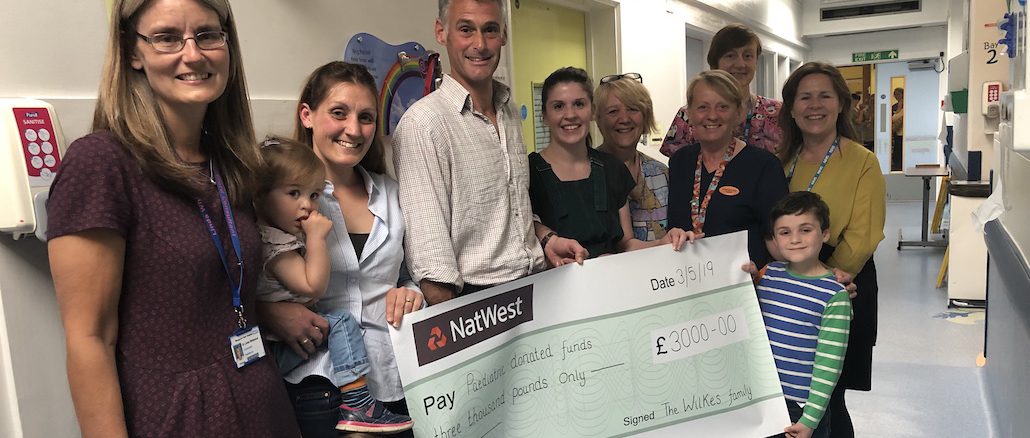 A seven year old boy from Taunton made a special visit to the children's unit at Musgrove Park Hospital to mark the end of his cancer treatment.
Tristan was diagnosed when he was three and a half years old for acute lymphoblastic leukaemia (ALL), which is a type of blood cancer that starts from young white blood cells called lymphocytes in the bone marrow.
He has been receiving care and treatment at Musgrove for over four years and proudly rang the bell last week after his course of treatment came to an end – successfully.
Musgrove Park Hospital's children's unit treats about 14 children a year with ALL.
The unit provides care for children from birth to 17 years of age, for all illnesses.
The department includes two general paediatric wards, a neonatal intensive care unit, paediatric outpatients and a children's day surgery unit. The staff can provide care in a child's home or school where possible.
It also has a team of specialists who use play as a therapeutic tool to help children understand their illness and treatment.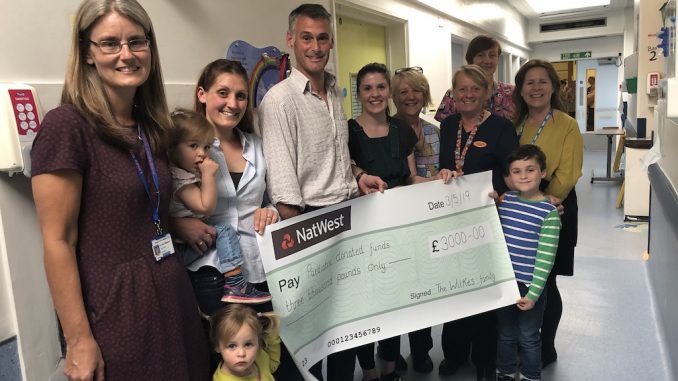 Matthew Wilkes, who is Tristan's father, said:
"In January 2015 Tristan embarked on the long road of treatment at Bristol and Musgrove Park Hospital and we were so happy that his chemotherapy finally finished in the last couple of weeks.
And last week we got to celebrate the end of his treatment by ringing the bell at the children's unit.
The care and treatment at Musgrove has been really good and we've had a close bond with Tristan's consultants, play specialist and nursing team. The nurses who have come out to our home and his school have also been brilliant.
We had a few longer visits in the winter and it seemed that we got to know everyone so well we were on first name terms by the end – their care was outstanding."
Tristan's mum and dad also surprised staff at the children's unit with a £3,000 cheque to help create a brighter environment in the children's oncology rooms.
"We got married last year and instead of buying us presents we asked people to put money towards donations for the children's unit," said Matthew. "We also brought in a box of toys.
We've spent such a lot of time in the oncology room and we wanted to do that little thing to make it a better environment for children who use the room in the future."
Catherine Farmer, ward sister at Musgrove Park Hospital's children's unit, said:
"It was an absolute pleasure to be part of the amazing team caring for lovely Tristan and his family.
Diagnosis and treatment of childhood leukaemia is a long, demanding process for the child and their family. Its effects ripple out to all aspects of life but Tristan and his family always remained positive and focused right up to the end of his treatment.
The ringing of the "end of treatment bell" is always an emotional time for everyone involved in the journey and our staff felt so privileged to be part of the celebration."