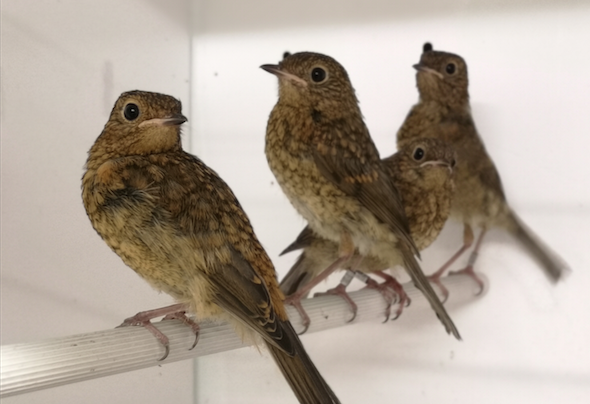 RSPCA West Hatch Wildlife Centre has launched desperate appeal for towels and bedsheets for wildlife
Staff at the RSPCA West Hatch Wildlife Centre have launched a desperate appeal for double sheets, double duvet cases, and large towels which are vital for the daily care of the animals in their care.
While the sunny weather has put smiles on the faces of most, it also means busy season has arrived for the wildlife centre's staff as the baby boom is well underway with a surge of baby wild animals and birds.
Whether they've been injured, attacked by another animal, separated from their mum, or even orphaned, the RSPCA's West Country wildlife centre is always there to help baby animals in need but are now calling on the public to help them, help wildlife by donating much-needed sheets and towels.
So far this year RSPCA West Hatch charity has taken in more than 500 young wild animals, including fledglings, nestlings and juveniles.
In order to prevent the spread of disease, fresh towels and sheets are required throughout the duration of an animal's stay, and with the sudden influx of furred and feathered visitors.
Dr Bel Deering, centre manager at RSPCA West Hatch,said: "We get through thousands of towels and bed sheets each year while we're helping to rehabilitate wildlife as they get ready for release back into the wild.
"Whenever possible we wash and reuse them, but we have to be so careful preventing the spread of disease, so sadly in some cases we can only use a towel or sheet once.
"This spring we've seen a huge number of animals come through our doors and the supplies of sheets and towels our generous supporters have previously donated are beginning to dry up, so we're calling on the help of the kind-hearted residents of Somerset and further afield to donate their unwanted towels and sheets.
"We desperate and urge people to have a look in their cupboards to see if they have any that can help wildlife."
Members of the public can drop towels and sheets off anytime at RSPCA West Hatch by using the donation bins in the car park.
Sheet and towel donations will also be accepted at the RSPCA South West Somerset branch's charity shops in Taunton, Bridgwater, Chard and Wellington.
Anyone who'd like to help wildlife, but who doesn't have unwanted sheets or towels to donate, can visits the centre Amazon Wishlist to find out what items they currently need: https://www.amazon.co.uk/hz/wishlist/ls/360MOCCMDKKMR?&sort=default&fbclid=IwAR19qqNVegW62g6PkJilW3txWp41g5vQOLadwwaH6TBkfszwkZ6ixdDxvtg
To help the RSPCA continue rescuing, rehabilitating and rehoming animals in desperate need of care visit their website.