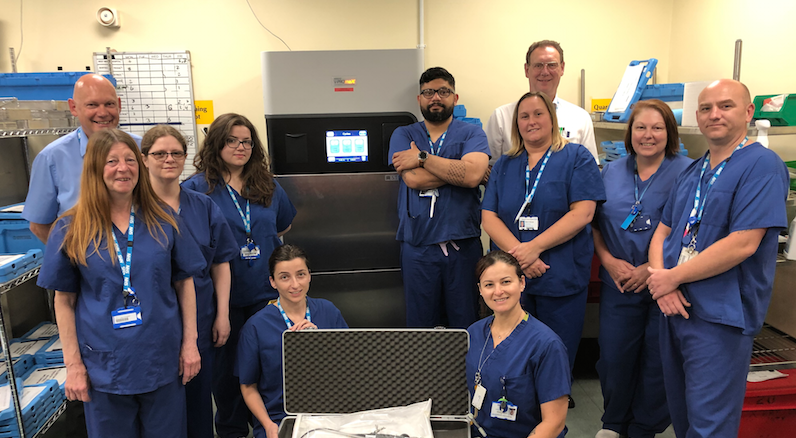 It's now possible to sterilise the most specialist medical equipment at Musgrove Park within 24 hours thanks to a large donation by the hospital's League of Friends.
The new £75,000 hydrogen peroxide steriliser works on delicate equipment such as Cholesdocoscopes, which, among many other uses, can be used to surgically removal of gall stones during laparoscopic (keyhole) surgery.
Now that this type of steriliser is available at Musgrove Park for the first time, surgeons have instant access to a Choledochoscope for both emergency and planned surgery without having to wait.
Previously, this type of equipment was sent to Exeter for sterilisation, but now it takes just three hours from the last time it was used, which means clinicians are able to treat more patients.
Mark Morley, manager of the sterile services department at Musgrove Park Hospital, thanked the League of Friends.
"I want to say a huge thank you to the League of Friends and its supporters for donating money to purchase this fantastic piece of kit, which will have great benefits for our patients," he said.
The new low temperature steriliser in numbers:
Musgrove Park's sterile services department sterilises over 2.5 million individual instruments a year

The new steriliser machine cost a total of £75,044, which was entirely funded by our League of Friends

As a result of the new machine the hospital will save over £5,000 a year on repair costs for delicate equipment

The equipment will be available for clinicians to use after 3 hours instead of 96 hours.