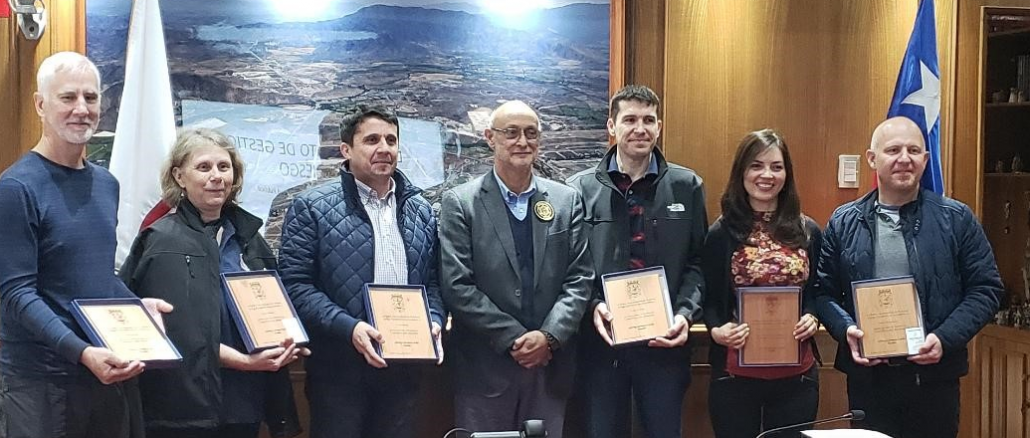 The overwhelming volunteer response to severe flooding in Somerset in 2013-14 is sending ripples across the world – reaching as far as South America.
Huge numbers of people stepped forward to help communities on the Levels and Moors after water levels rose, flooding homes, businesses and roads.
In the wake of the emergency, Somerset Local Authorities' Civil Contingencies Unit (CCU) developed and shared guidance for the safe and effective management of spontaneous volunteers – members of the public who step forward to help.
The expertise was harnessed in Chile for the first time recently when a rare tornado swept in, damaging 700 homes. Volunteers, guided by the Somerset documents, sprang into action to help those affected by the devastation.
Coincidentally this happened just as an international delegation was heading to Chile to assess local arrangements as part of a peer review.
Nicola Dawson, Manager of the Somerset Local Authorities Civil Contingencies Unit, was among the group and said: "As a result of our visit, we were able to learn from the experience in Chile – just as they have learned from us.
"We can tap into the immense goodwill shown by the spontaneous volunteers, make sure they are safe and organized and that helps free up other responders. It's not just during an emergency but also in the clear-up afterwards."
The unusually large tornado hit the south of the country in early June. Trees were uprooted, house roofs torn away, and thousands of people were left without power.
More recently – and closer to home – Somerset CCU shared its experience and knowledge with Lincolnshire County Council after hundreds of homes were evacuated as floodwater swept into low-lying land in the wake of torrential rain.
Councillor David Hall, Cabinet Member for Cabinet Member for Economic Development, Planning and Community Infrastructure, said: "The lessons we learned following the terrible floods of 2013-14 are hugely valuable and I am proud that we are at the forefront of such important work that can be shared not just in the UK but around the world.
"We continue to learn from the experience of others, too, and will continue to develop the excellent work that is being done. "