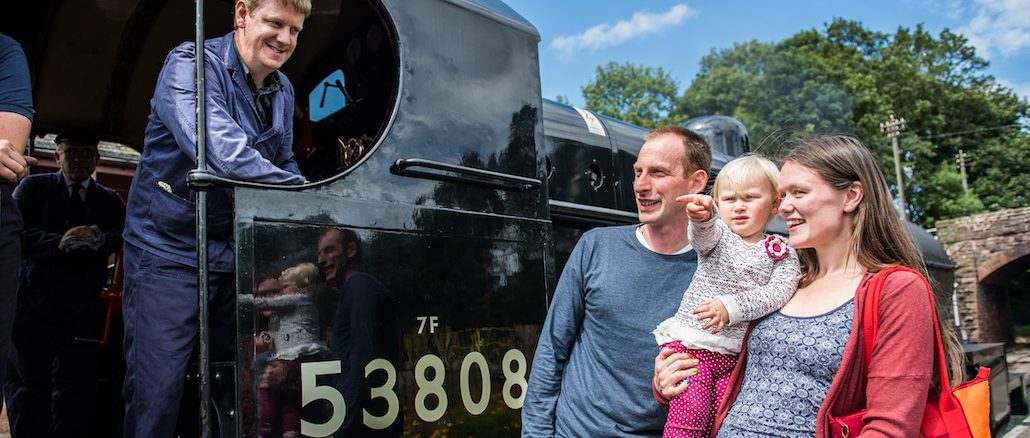 The new Saturdays-only Great Western Railway summer shuttle service trains start tomorrow (Saturday 27 July) and will then continue through August and into the autumn forming a timetabled link between the national rail network at Taunton Station and the West Somerset Railway, one of Somerset's top tourist attractions.
Trains will run on Saturdays on 27 July, 3, 17 and 31 August, 7, 21 September and 5 October.
The West Somerset Railway itself is one of the largest tourist attractions in Somerset with around 180,000 visitors a year.
For local residents, the new service offers a stress free and sustainable way of Saturday shopping in Taunton as well as a good connection with the national network.
Great Western Railway managing director, Mark Hopwood, said:
"This new regular, timetabled Great Western Railway shuttle service from Taunton to the West Somerset Railway at Bishops Lydeard is an exciting opportunity for both railways in a joint venture.
It is funded through our Customer and Community Improvement Fund as a trial, and we hope that visitors, enthusiasts and local residents will use the new Saturday service this year so that we can jointly evaluate its success."
Taunton MP Rebecca Pow said:
"I am a firm believer in innovation and in partnership, and it is great to see Great Western Railway using their Customer and Community Improvement Fund to link mainline trains to the West Somerset Railway on Saturdays this summer.
It is great for Taunton, for Bishop Lydeard and for Minehead and I hope the trial is a great success.
In December this year we will see the biggest timetable change for 40 years on the Great Western Railway mainline with faster, more frequent services, but it is great to see that there is also a push to improve our local services too and I commend the staff and volunteers at the West Somerset Railway for putting together the bid that secured the funding."
Jonathan Jones-Pratt, chairman of the West Somerset Railway plc, added:
"The new Great Western Railway shuttle link is another good reason to visit the West Somerset Railway this year.
Coupled with great scenery, the friendly welcome and our steam trains, and you have an unbeatable day out. We are proud to be running our heritage steam trains alongside their Great Western successors."
Tickets for the Bishops Lydeard to Taunton Connection can be bought on the train.
There is a flat fare of £4 each way (£2 for children) for this section of the line.
West Somerset Railway has confirmed further dates after 5 October are planned and will be announced later.
For times visit the West Somerset Railway website.