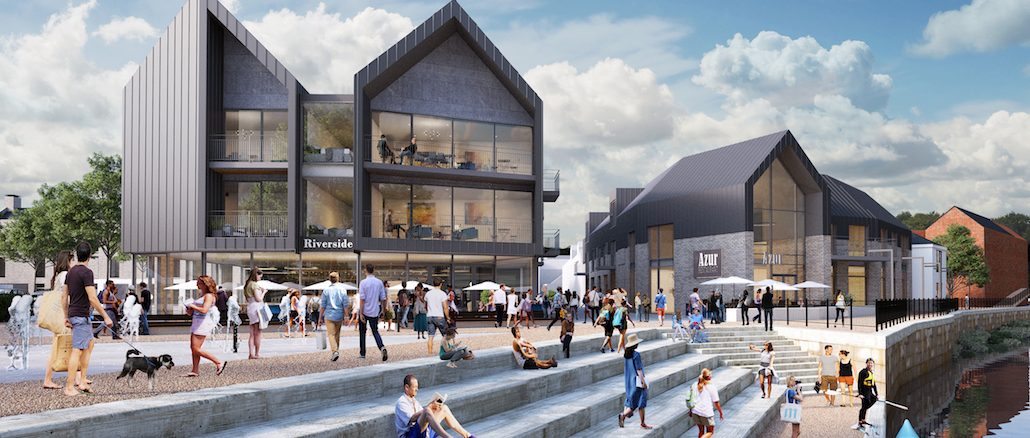 Somerset West and Taunton Council has formally signed a contract with Midas Construction for delivery of the flagship Coal Orchard regeneration.
Midas Construction, part of the Midas Group, is one of the UK's largest independent construction providers and recently completed the refurbishment of the council's offices at Deane House in Taunton on time and on budget.
They will begin work at the Coal Orchard site at the end of August.
The detailed plans to regenerate one of Taunton's prime riverside quarters were approved in September 2018, and preparatory work on the site commenced in spring 2019.
The plans include a mix of apartments, retail, workspace, and restaurants; and incorporate a riverfront plaza with a stepped terrace to make the most of its position on the River Tone.
Cllr Marcus Kravis, executive councillor for economic development, said:
"Coal Orchard is an important site in our town centre regeneration plans and reflects our aspirations for growth in keeping with our Garden Town status.
It forms a vital link in a chain of developments connecting the railway station directly to the established town centre and will bring new vitality to the area putting the River Tone at the heart of Taunton. I am delighted that the contract with Midas has been signed and excited that they can begin to bring our plans to reality."
Mike Borkowski, business development director at Midas Construction, said:
"We are very pleased to once again be working in partnership with Somerset West and Taunton to deliver this exciting, and important, regeneration project for the area.
As a regionally based business we are looking forward to working closely with the council, the local community and our network of local suppliers in maximising the near-term and legacy benefits of this scheme for Taunton and the wider South West."