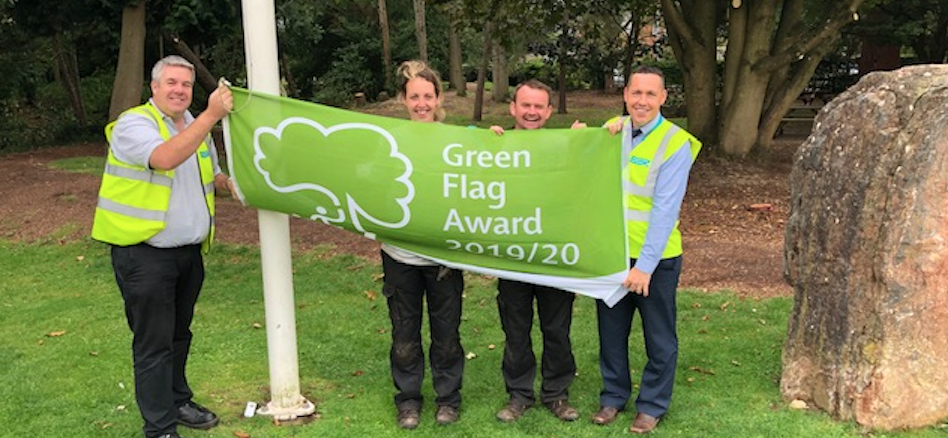 Green Flags have been raised at six of SWT's parks and open spaces which were recognised as some of the best in this year's Green Flag Award Scheme.
This international award is a sign to the public that the space boasts the highest possible environmental standards, is beautifully maintained and has excellent visitor facilities.
The flags have gone up at Taunton's Vivary, Victoria and French Weir Parks, and Comeytrowe Park which gained a Community Green Flag Award.
In Wellington they have been raised at Swains Lane Nature Reserve and Wellington Park, which also received a Green Flag Heritage Award.
Cllr Richard Lees, SWT Executive Member for Sports, Parks and Leisure, said "We are proud to be able to display these flags in our parks and green spaces to show everyone how much they matter to us, our residents and visitors.
They are maintained to such a high standard thanks to the dedication of our staff and the wonderful community groups and volunteers. We couldn't achieve this without their help and support, working together for a common goal. I would like to thank them all."