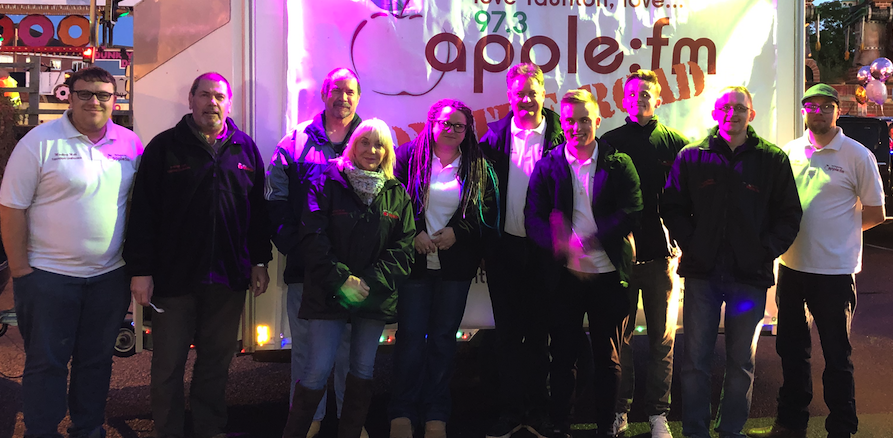 The 54th Illuminated Procession made its way through the streets of Taunton on Saturday night (19th October). As ever the spectacle began with a cavalcade of the ever-popular Harley Davidson motorcycles parading around the route to 'warm up' the crowds. This year's Miss Taunton, the Carnival Queen, Carlie Perkins and Carnival Princess Grace North had pride of place near the front of the Procession. Apple FM were, once again, in the line-up and our team (shown above) had a fantastic time.
£4,100 was raised on the night and the two main charities which will benefit from the proceeds this year are Taunton Opportunity Group and Taunton Street Pastors.
Check out Apple FM's picture gallery of the carnival here.
Watch the Taunton Carnival highlights package below…
The Taunton Carnival 2019 Results…