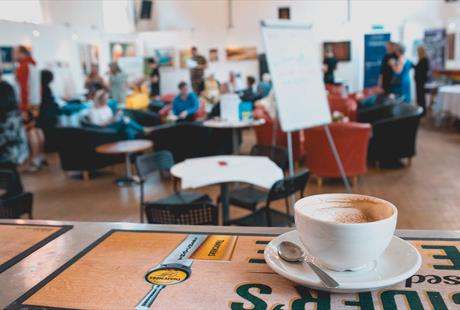 Following a successful and well-attended August meeting of Death Cafe Taunton, organisers are planning another, to be held on Saturday, 23 November, 2019, at the Creative Innovation Centre, Taunton, from 2 to 4 pm.
Death Cafe Taunton is an opportunity for individuals to come together and discuss all aspects of death, in a relaxed and respectful setting. Adults of any age and experience are invited to attend, to enjoy refreshments and talk about death, dying, and beyond.
Nicole Stanfield Caile, organiser of Death Cafe Taunton, said this about the event: "We've been holding death cafes in Taunton for over two years now and we still get plenty of new faces in each meeting. People are waking up to the idea that discussing death is important, that we need to plan and make our wishes known, for our own peace of mind and the comfort of our loved ones. Simply talking about death is the first step — and it needn't be scary or morbid, it can be relaxed and accompanied by cake."
Death Cafe is a global movement, with the aim of increasing awareness of death and to help people make the most of their lives. It was started by Jon Underwood in the UK in 2011, based on the work of Swiss sociologist Bernard Crettaz. It exists today as a not-for-profit social franchise, with death cafes popping up all the time, all over the world.