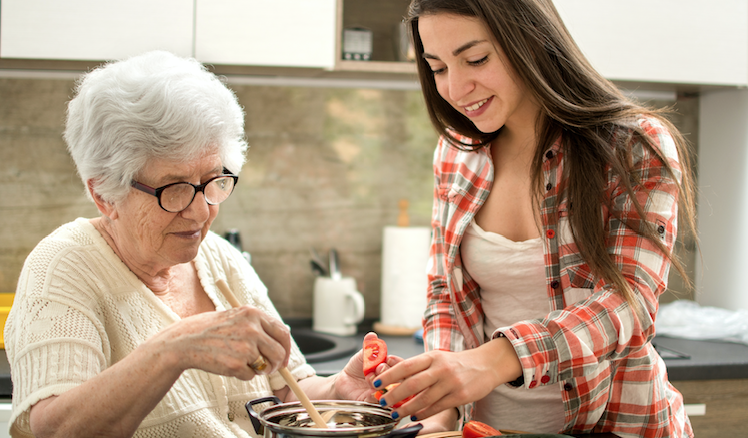 Somerset County Council are highlighting the urgent need to recruit more 'Stepping Stones' carers to support young teens as they enter adult life this National Care Leavers' Week (28 October – 3 November).
Stepping Stones carers support young people leaving care, helping them make the step into independent adulthood and gain crucial life skills and experience.
Maureen, a Stepping Stones carer, retired as a teacher to begin fostering, but was unable to take it on full time due to other commitments. She has taken four stepping stones placements over the years and explained why it works for her:
"I was very pleased to have an opportunity to become a Stepping Stones carer as it can be combined with other responsibilities. As a parent and grandparent, I felt I had relevant experience to take on caring for a teenager on their way to independence, and the training I have received through Stepping Stones has been brilliant, providing me with the knowledge and confidence to understand and help young people.
"It can take time to create a trusting relationship with a teenager who has had negative experiences with adults in their past, but it is a privilege to be in a position to help a young person to negotiate the many and varied challenges they face in growing up and starting their own independent lives. I hope I have been able to help the teenagers I have had in my home to develop the self-confidence and ability to look after themselves and make the most of the opportunities available to them."
Councillor Frances Nicholson, Lead Member for Children's Services at Somerset County Council, said: "We are so grateful for the hard work and dedication of our Stepping Stones carers. More than 150 young people leave care in Somerset each year and we need to recruit more Stepping Stones carers to help meet their needs. The scheme is invaluable in helping care leavers gain life skills, offers them a safe space, and helps prevent them ending up in vulnerable situations as they become adults."
Stepping Stones placements are relatively short; anything from a few months to a couple of years. Stepping Stones carers receive an allowance and the same tax exemptions and relief as foster carers, but also can continue to work alongside their caring role.
Carers need:
To be over 23
To have a spare room
To ideally live in or near a Somerset

t

own to allow young people easier access to study and/or work.
Enjoy a challenge
If you are interested, we would love to hear from you. There is no upper age limit, wisdom and experience are a bonus. We welcome people from all backgrounds and ethnicities, those who are single, LGBT, renting or if you have children of your own already. For more information visit www.fosteringinsomerset.org.uk or call 0800 5879900