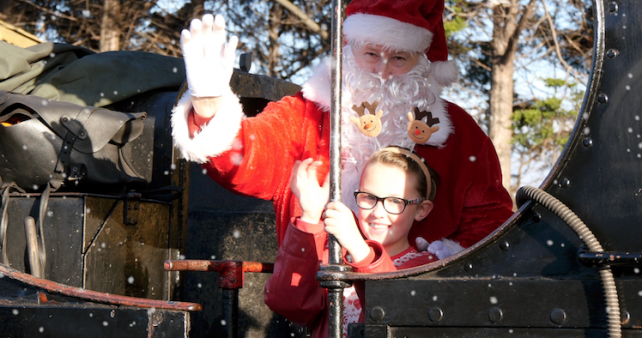 The West Somerset Railway (WSR) has introduced a new and invigorating element to their Christmas programme of events for 2019.
The WSR, which had a difficult start to the year, has enhanced their very successful Santa Special services with some new added attractions for visitors.
Aptly named 'Santa's Winter Wonderland', the event will take passengers from Bishops Lydeard through the countryside to a specially dressed Snowcombe station which is the WSR's Crowcombe in reality.
The station will be decorated to fit the magical Christmas theme of the event, with Santa's Grotto, animatronic reindeer and a large sleigh too!
Starting at the end of November and carrying on through to Christmas Eve, this event offers passengers the opportunity to experience the railway in the evening, with the station lit up with festive lights and decorations.
It is hoped that this event will enhance the Christmas offering and earn revenue to help jump start the WSR's 2020 season and maintenance programme.
Jonathan Jones Pratt, the Company Chairman said: "Christmas is our favourite time of year, a time where our supporters come out in droves with their children to build memories with their families.
"This new event will enhance the whole family experience and ensure that every visitor walks away with more than the gift that Santa gives them.
"We have worked hard this year to get to where we are now, and I cannot thank our supporters, passengers, staff and volunteers enough for what they have done in helping us this year."
The remainder of the Christmas programme includes: the Santa Special from Minehead, Carol Trains, Dunster By Candlelight, 'Whistletoe and Wine' and the Winter Steam Festival. Full details can be found on the WSR's website www.west-somerset-railway.co.uk