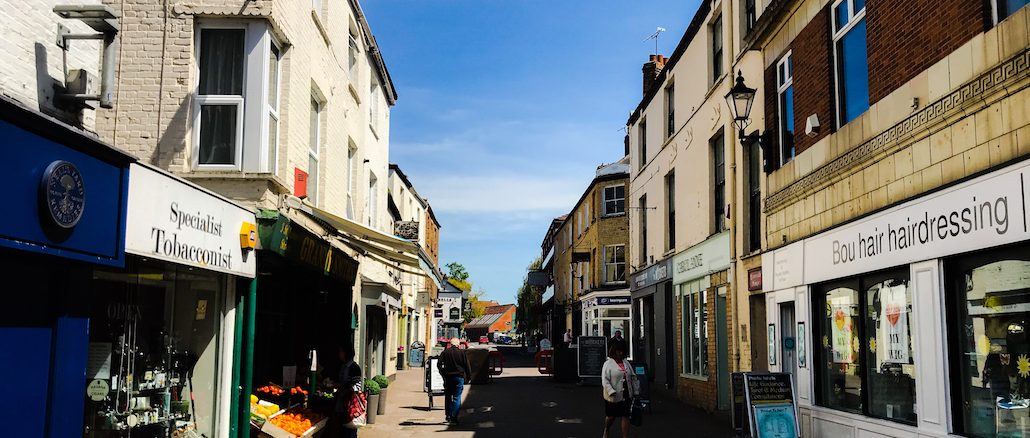 Somerset West and Taunton Council has arranged for lights to be strung around St James Street, the Riverside, Middle Street and the Courtyard which are home to many independent retailers and businesses.
The lights will be switched on by the Mayor of Taunton, Cllr Fran Smith, during an event to celebrate the newly named Independent Quarter on Thursday 28 November, the first late night shopping day of the festive season.
Somerset West and Taunton Council said:
"The initiative is one of a number of measures being taken to help boost footfall in the area which is currently undergoing regeneration in line with growth aspirations as the first Garden Town in the South West.
Somerset West and Taunton Council has already provided extra signage to shops and businesses and is continuing to work with the traders to further accentuate this unique part of town.
It wants to help the retail community in the Independent Quarter thrive with the creation of public spaces that are attractive and inviting with fewer vehicles, less pollution and reduced noise."
The council's development partner Midas Construction is currently delivering the Coal Orchard regeneration which will see a mix of apartments, retail, workspace, and restaurants, with a plaza and terrace down to the water's edge.
St James Street is also in the middle of a 12 month trial closure to traffic between North Street and Lower Middle Street with the aim of creating a better environment for residents, shoppers and visitors, which will help attract investment.
The independent business have launched their own Facebook account to keep everyone up to date with the latest news from the Independent Quarter.