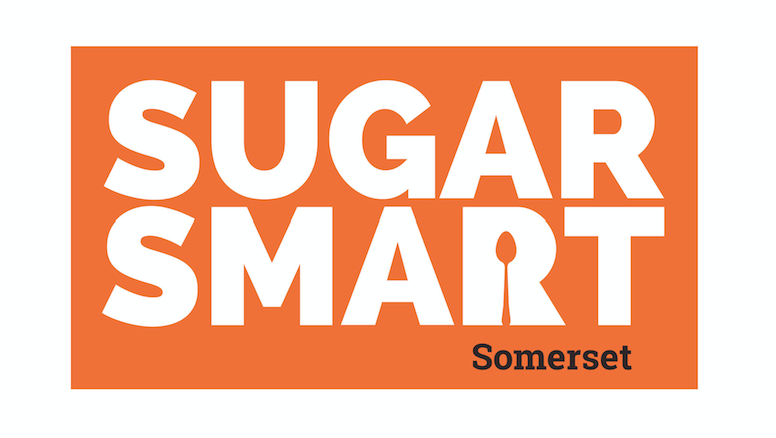 Somerset County Council is encouraging schools, families, businesses and individuals in the county to get SUGAR SMART and cut down on the amount of sugar consumed by making simple changes.
The Somerset SUGAR SMART campaign launched at Minerva Primary School in Taunton as part of a wider, national drive to reduce sugar consumption by adults and children.
Somerset County Council Leader David Fothergill welcomed all to the launch which was attended by Fran Bernhardt, SUGAR SMART UK Campaign co-ordinator, representatives from local schools and other local organisations.
The national campaign, spearheaded by celebrity chef and healthy food champion Jamie Oliver, and the Sustain charity, aims to help communities across the country to tackle excessive sugar consumption.
Anyone can pledge to become SUGAR SMART from schools to hospitals, individuals to businesses – it's easy to sign up here: www.sugarsmartuk.org
Statistics show that:
A quarter of the sugar children have every day comes from sugary drinks;
One in five children enter primary school overweight or obese;
One in three enter secondary school overweight or obese;
Two-thirds of adults in Somerset are overweight or obese.
Councillor Fothergill said: "This demonstrates how important this campaign is in helping to reduce the amount of sugar we consume, and why our focus so far has been on young people."
Councillor Christine Lawrence, Cabinet member for Public Health and Wellbeing, said: "Most of us eat too much sugar. It's surprising how much sugar is lurking in everyday food and drink. But there are simple ways to make changes such as swapping sweet drinks for water or milk, snacking on fruit and veg and leaving sugary treats out of the lunchbox.
"Small changes can make a big difference and I would encourage our schools, residents and organisations in Somerset to sign up and become SUGAR SMART."