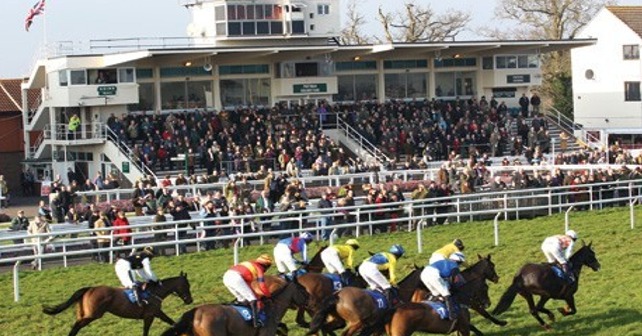 Taunton Racecourse will be hosting The Jurassic Meeting on Tuesday 18th February when the opening event on the card that has a very generous prize fund of more than £64k, starts at 2.15pm.
Before the racing gets underway at approximately 1.30pm members of the Taunton Round Table will be taking part in a T Rex race so please be certain to arrive in plenty of time to enjoy this unique event.
First on the card is the Aspen Waite Complete Business Growth Service Maiden Hurdle Race over two miles and half a furlong. The Management are delighted to welcome Aspen Waite to the course and thank them for their continuing support which began back in 2000.
Next to post, half an hour later, is The British EBF Mares' National Hunt Novices' Hurdle Race over a distance of two miles and three furlongs..
The Live Neutral Earth Ltd Novices' Handicap Steeple Chase, over two miles and seven furlongs is next at 3.15pm and has a generous prize pot of £9,800 up for grabs.
The most valuable event on the card is a Handicap Hurdle Race, (Class 2), over two miles and half a furlong that has a whopping race value of £17k on offer.
The Taunton Round Table Selling Handicap Hurdle Race over a distance of two miles and three furlongs is due off at 4.15pm.
Taunton Round Table support many local charities and at the end of the afternoon there will be an exit collection on their behalf.
The second action over the National Hunt course follows with the Somerset Building Control Partnership Handicap Steeple Chase over two miles five furlongs and 150 yards. Racing concludes with The Free Tickets Available for 9th March Mares' Handicap Hurdle over three miles at 5.15pm, the longest of the day.
Punters are reminded that up to 40% discount is available on tickets purchased in advance on-line, before 12 noon on the day prior to racing. Car parking is free in addition to which all accompanied under 18s gain free admission.
To take advantage of the discounted offer and for all other information please log onto www.tauntonracecourse.co.uk
A courtesy coach service departs from the main entrance of Taunton Railway Station (Platform 5) 90 minutes before the first race and returns from the course half an hour after the start of the last.