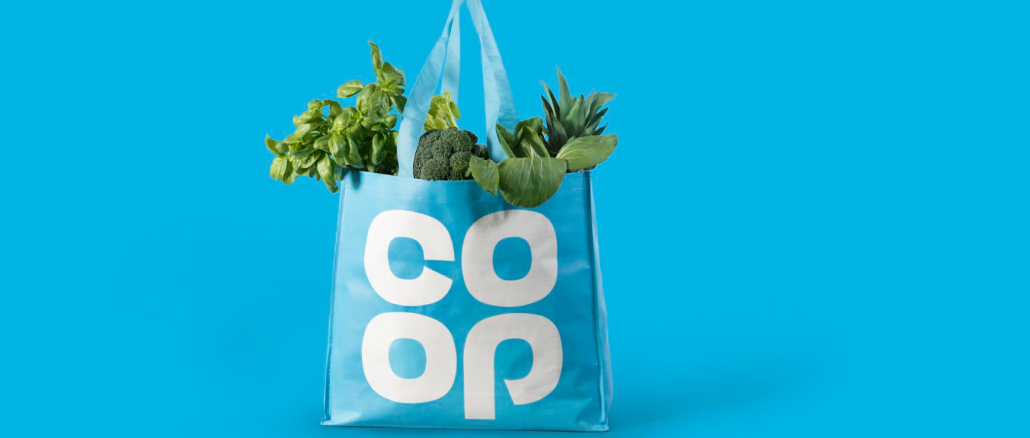 Co-op stores are throwing their high street weight behind the new Somerset Waste Partnership (SWP) food recycling initiative Slim My Waste, Feed My Face.
A dozen Co-op stores in Somerset have come on board with the successful Slim My Waste, Feed My Face campaign to help families to recycle more food waste by giving out both outside food waste bins and the smaller kitchen caddies.
Already a growing hit, driving up food recycling by 30% and generating demands for 8,500 extra food waste containers in campaign areas, Slim My Waste, Feed My Face is transforming thousands of Somerset's rubbish and food bins into eye-catching recycling reminders.
Rubbish bins get a "no food waste" notice, while fun stickers delivered to each home mean every resident can decorate their food waste bin with a new face to both demonstrate householders' commitment to food recycling and encourage others to do the right thing.
As Slim My Waste, Feed My Face gathers pace across Somerset, the "ace faces" and powerful personalities of decorated food waste bins can be shared on social media with the hashtag #FeedmyfaceSWP to spread the word and have the chance of winning free eco-goodies.
To play their part in Slim My Waste, Feed My Face, anyone lacking a food bin or kitchen caddy can collect a replacement at one of the 12 Co-op stores. For doorstep delivery within 15 working days, recycling containers can be ordered online using the My Waste Services pull-down menu at: somersetwaste.gov.uk.
A Co-op spokesman said: "We are delighted to be working once again with SWP on food waste, this time to help promote its 'Slim My Waste' campaign to help residents recycle more food.
"While more and more people are recycling, too much food still ends up in rubbish bins. Participating Somerset Co-op stores will be giving away free kitchen caddies and food waste kerbside bins so anyone can start recycling all their food waste and stop sending it to landfill."
Co-op and SWP have previously worked together to promote the launch of the retailer's compostable carrier bag. If shoppers forget their bags-for-life, Co-op compostable bags offer a greener alternative to single-use plastic bags.
Reusable Co-op compostable bags are 5p, the same price as the single-use plastic bags they replaced, and have a valuable secondary use as a food waste caddy liner, and are collected in Somerset's weekly food waste kerbside collections.
Co-op has cut food waste by approaching one-third since 2015, including helping local communities by rolling out Food Share to donate unsold food to local causes.
Somerset's anaerobic digestion plant turns all food waste into energy and farm compost to grow more food, helping the environment, cutting greenhouse gases, and saving money.
To find out more about Slim My Waste, Feed My Face, including details of the participating Co-op stores, visit somersetwaste.gov.uk/slimmywaste
All food waste – raw, cooked, fresh or "off", meat, fish, fruit or veg, pasta, cereal, bread and all plate scrapings – can be recycled every week, wrapped in newspaper or compostable bags.