A married couple from Taunton have expressed their excitement ahead of the launch of their very own pizza business.
Poppy and Nial will soon be serving up pizzas in and around Taunton from a converted horse trailer.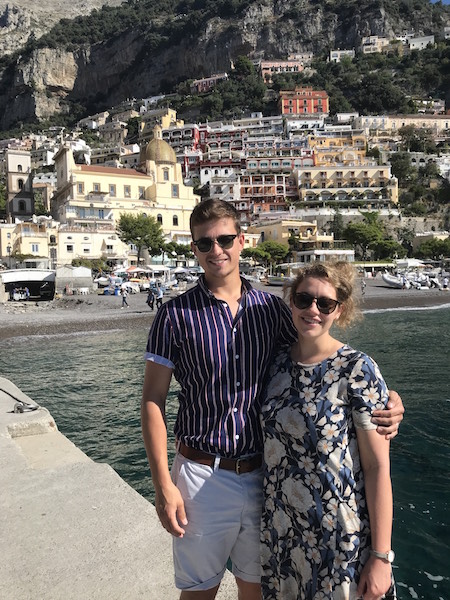 Poppy said:
"We got married last year and are very excited to launch our new business.
My husband is a qualified chef, although he is currently working as an engineer, and I work as a nurse.
We are both passionate about food and pizzas, and actually met whilst working in the catering industry."
Both passionate about pizza, Poppy and Nial set up Papavero Pizza Company last year.
Poppy added:
"We bought the trailer last year and have painstakingly converted it ourselves into a mobile pizza trailer.
We have an authentic Italian pizza oven in the trailer in which we can cook 3 pizzas at a time.
Whilst on honeymoon in Italy last year, we attended a pizza cookery course and have since perfected our pizza dough recipe.
All of our dough is handmade and we also make our own sourdough dough, which is made from my family sourdough starter which originated in San Francisco.
Additionally, all of our ingredients are locally sourced and we are passionate about ensuring sustainability."
Poppy and Nial are available to hire for private events and weddings and were already planning on attending numerous events this year but most of them have now been cancelled.
Pop-ups are planned in and around Taunton including Creech St Michael and North Curry with details posted on their social media.