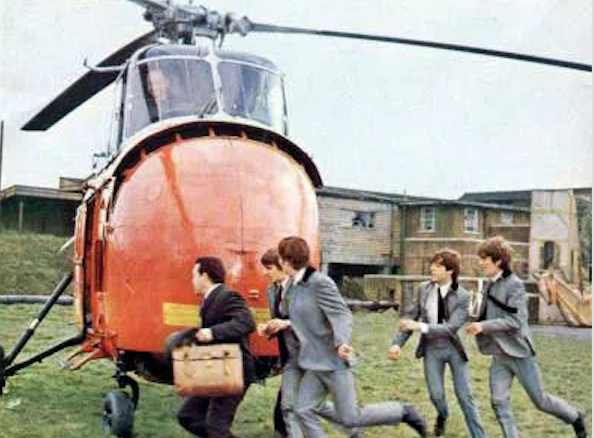 After 105 days in lockdown, everyone at the Helicopter Museum has been just so thrilled to see everyone enjoying their collection since reopening on the 4th of July. They are now able to offer visitors some of their special events again. Next up after their American Car Show, is their super special Spotters' Weekend!
Join them on the 19th and 20th of September for exclusive guided tours of the helicopters they keep behind the scenes. The Spotters' Weekends make up just three weekends of the year where visitors can gain access to parts of their collection not usually on display. One of these highlights includes the helicopter used by the Beatles for their film, 'A Hard Day's Night'. These tours are included with standard admission price, so in addition to this exclusive access, visitors can still enjoy over 80 helicopters that make up the main collection. This event really is the perfect way for any helicopter enthusiast to spend a morning, afternoon or even the whole day!
But that's not all! This weekend will see the museum host an aviation collectables sale. Aircraft parts, aviation posters, books, rotor blades and squadron print are just some of the items available. Certain items have even been signed by various air crews! So if you are looking to expand an existing collection or make a start on a new hobby, the Helicopter Museum is the place to be.
"Our Spotters' Weekends are not just a chance to marvel at our world renowned collection. They are an opportunity for visitors to meet and socialise with fellow like-minded enthusiasts" said the museum's marketing assistant, Rob Wood.
The Helicopter Museum is a registered charity and houses the world's largest collection of helicopters including two aircraft of the Queen's Royal Flight.