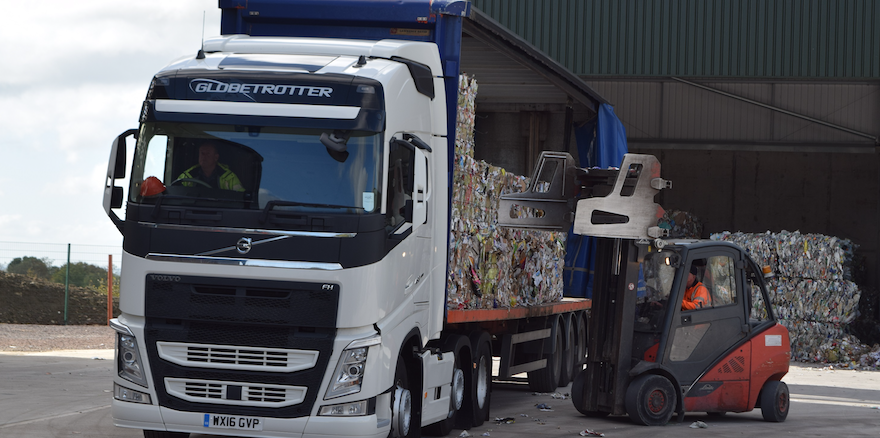 Somerset Waste Partnership (SWP) is asking online shoppers to think outside the box this month.
With COVID lockdown closing all but essential shops and Christmas and Black Friday coming soon, mass online shopping looks likely to generate tonnes of extra cardboard packaging.
Cardboard is recycled from the kerb every week, but producing it and collecting it have a financial and carbon cost – not to mention putting a strain on collection crews.
SWP is asking people to consider options that not only give boxes a miss, but give loved ones something to look forward to in 2021, such as:
vouchers for restaurants, attractions or experiences,

digital subscriptions to newspapers, magazines or streaming services

memberships for trusts or clubs that give you free days out
Whether it is a meal out, a day out, or a pampering treatment – if you shop local you will also be helping support our hard-pressed businesses in these tough times.
Boxed or not, thinking local is a good idea anyway. It is not just the big national or international retailers which can deliver to your door and local companies are more likely to keep packaging to a minimum.
Somerset's local authorities are all encouraging people to shop local in the coming weeks and beyond.
Last year, SWP's kerbside collections picked-up 12,223 tonnes of cardboard, with increases before and after the festive seaon. During April, May and June this year COVID saw 24% jump in cardboard collected – an extra 650 tonnes – compared to 2019 figures.
Mickey Green, Managing Director of Somerset Waste Partnership, said: "This isn't about telling people what they should and shouldn't buy, it's just encouraging people to consider some different options.
"Buying experiences rather than 'stuff' keeps the packaging down and can make very special gifts, especially when we all need something to look forward to in the New Year.
"And if you can buy local and help businesses in your own community, so much the better."
Christmas always creates lots of waste cardboard and if you have large loads, SWP's recycling sites may be the best way to dispose of it over the festive period.
Although cardboard is part of the weekly kerbside recycling, collections days are disrupted by the festive holidays and it would be helpful for crews if large loads went to recycling sites.
All 16 sites are open on their usual winter hours over the Christmas and New Year period, except for three days – Christmas, Boxing and New Year's Day.
Please use real wrapping paper wherever possible, putting it in the correct recycling box after use or, even better, keeping what you can to reuse next year.
Glittered, plastic or metallic wrapping cannot be recycled so put it straight into your rubbish.
If you have lots of wrapping paper, you can take it to a recycling site – do not put it in the cardboard skips, there will be special drop-off point at all sites.
Separating your recycling at the kerb is the best way to make sure it gets properly recycled and recycled close to home. Last year 90% of Somerset's recycling stayed in the UK thanks to kerbside sorting.