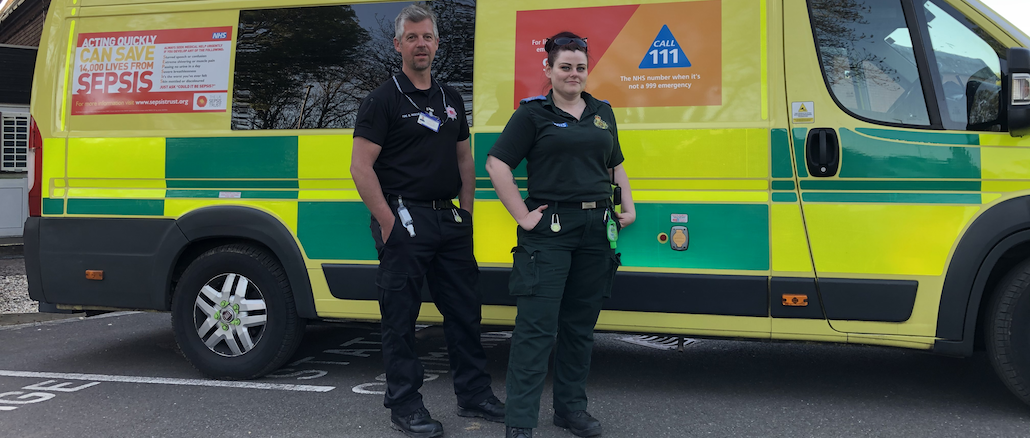 Last month, firefighters saved two lives whilst driving ambulances as part of a joint-collaboration with SWASFT (South Western Ambulance Service NHS Foundation Trust) to provide extra support during the coronavirus pandemic.
Earlier this year (starting in April), firefighters from Devon and Somerset joined ambulance service colleagues from across the southwest to support SWASFT with driving ambulances, accompanied by a SWASFT medic.
A spokesperson for Devon and Somerset
Fire and Rescue Service said:
"Since re-starting our support for SWASFT in November, our firefighters have saved two lives – dealing with two cardiac arrests, immediately bringing the patients back to life.
All the firefighters involved have volunteered their skills for this role, to not only support our communities but support our partners too.
They will either be working contracted hours or are paid a flat rate for the work that they do."
Lee Howell, chief fire officer at Devon and Somerset Fire and Rescue Service said:
"We are proud to continue working alongside our emergency service colleagues to support the national effort to deal with this pandemic.
We have been co-responding to medical emergencies on behalf of SWASFT from a number of our fire stations for over 20 years.
This partnership has given us the opportunity to develop even closer working relationships with our partners, and gain a greater understanding of the needs of our communities.
Our staff are also learning a lot from our ambulance service colleagues about patient care and first aid skills, which is great experience to be bringing back to our Service."