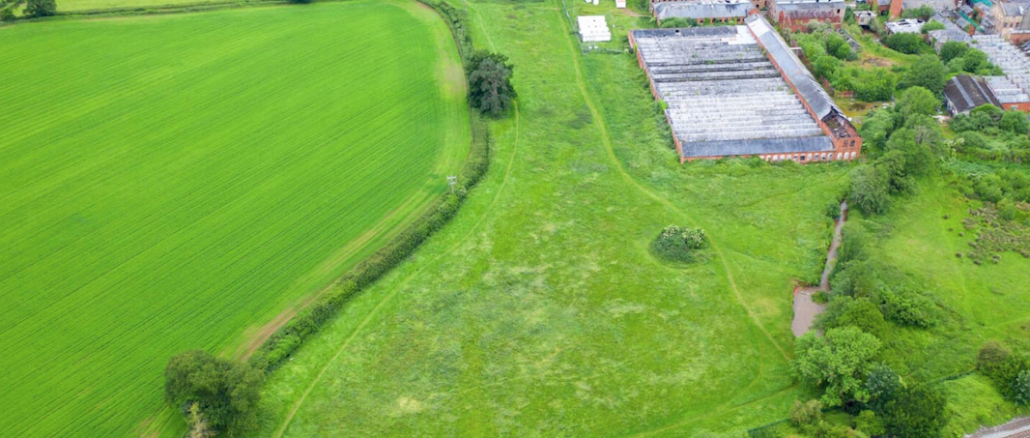 Wellington Mills CIC and Transition Town Wellington are delighted to be working with Somerset West and Taunton council on plans to protect, regenerate and restore Fox's Field as an open, green space for the whole community. The field, a popular walking spot beside the old mill buildings at Tonedale, has been brought into public ownership for the first time.
The first community consultation event about the project will be held on Saturday 6th March 2021 at 11am. All are warmly welcomed. This will be held online (details on the groups' respective websites and FB pages), and will be the first of a series of public events in a wide variety of formats over the coming months.
Cllr Mark Lithgow, representing Wellington North on Somerset West and Taunton council, said: "I am very pleased to support the TTW and CIC collaboration, working together to become the guardians of the recently purchased Fox's Field. Both groups are run by dedicated volunteers who have cared for our environment for many years. I am looking forward to seeing and enjoying the results of this collaboration," said Cllr Mark Lithgow, representing Wellington North on Somerset West and Taunton council.
Helen Gillingham and the TTW community gardening team have been looking into the idea of creating a forest garden on part of the site. A forest garden emulates a woodland edge with a mix of perennial plants that can feed either humans, wildlife or each other. It is a patchwork of open spaces, canopy trees, understorey shrubs, ground-cover and climbing plants. "It's not only beautiful but also provides a useful harvest and makes an ideal habitat for pollinators, birds and other wildlife," explained Helen. "It's a fantastic way to grow food, locally, in a way that doesn't harm the environment and is great for people and wildlife."
Local resident Gina Deacon, who launched the initial campaign to save the field from being sold for development, is delighted with the news: "Fox's Field is a very important environmental resource in our community… especially for those like me, who need to mobilise for health reasons, with their dogs, or just to enjoy walking. Not forgetting the wildlife too, who need the green belt to survive."
"We're keen to hear any ideas that would attract wildlife and allow everyone in the community to enjoy this beautiful space," said Anita Roy, who works with both the CIC and TTW. "We've seen from lockdown that green spaces like this are absolutely vital for our physical and mental health. And with the changing weather patterns, increased flooding and the loss of wildlife, we need to find ways to work with nature to restore ecosystems."
The community groups are looking forward to coming up with plans that aim to enhance biodiversity, increase the soil health, and allow people to continue to enjoy and have access to this vital open space for years to come.