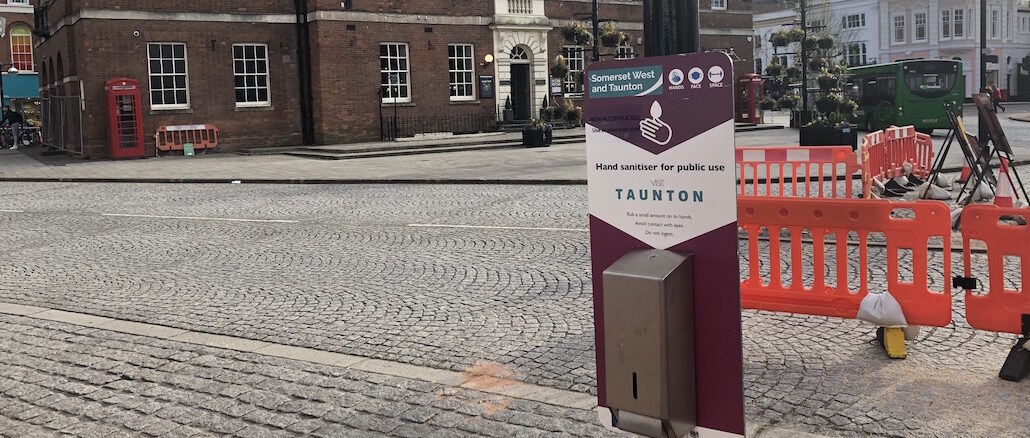 A decision has been made to remove the temporary closure of Taunton's East Street as part of a range of ongoing measures by Somerset County Council's highways team to address traffic congestion.
Essential works by the developer of a new residential block in the Paul Street area of Taunton were the focus for significant delays for motorists last week.
A spokesperson for Somerset County Council said:
"Thanks to the developer and our teams on the ground traffic flow has improved significantly this week, with delays on average now comparable to a normal busy day.
However, the developer has informed Somerset County Council that there are further disruptive periods of work involving the Paul Street scheme coming up – starting week commencing 24 May.
Therefore, a decision was made to inform Somerset West and Taunton Council to remove the current East Street closure from that week, to allow the travelling public to choose which route they wish to take.
This follows detailed consideration by Somerset County Council taking into account the anticipated disruption associated with the works."
East Street has been closed to traffic since last summer as part of the Government's measures to support the reopening of high streets.
East Street is therefore scheduled to open to traffic again on the 24 May.
Cllr John Woodman, Somerset County Council's cabinet member for transport and highways said:
"We fully understand and share the concerns of road users and local people about the congestion in Taunton and our teams are continuing to work tirelessly to ensure traffic flow is maintained and disruption is kept to a minimum while essential developer works, both here and across Taunton, are carried out.
We recognise the strength of feeling both for and against the longer term closure of East Street, our condition for supporting a permanent pedestrianisation proposal has always been, and remains, that there needs to be a comprehensive, ongoing and meaningful consultation with businesses, road users and residents."