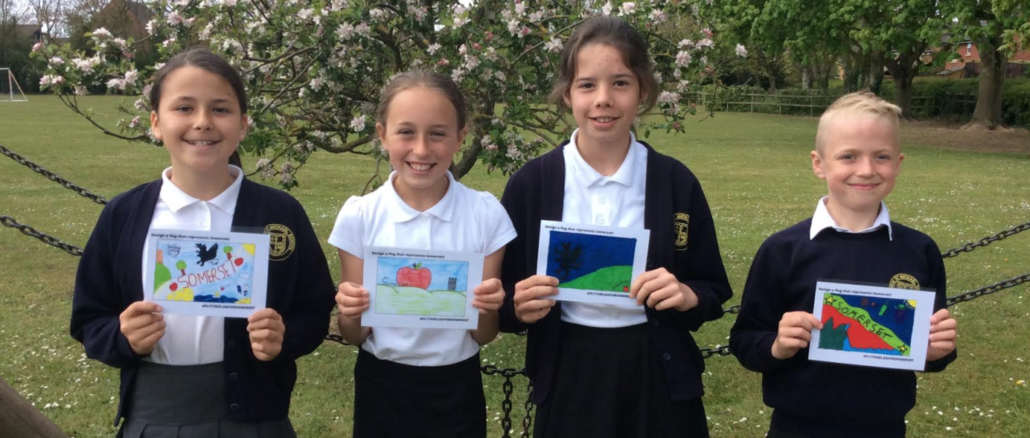 Tuesday 11th May is Somerset Day and Somerset County Council will be celebrating the day with the launch of the new Somerset Medal.
While many events have been curtailed due to Covid-19 restrictions there is still a lot happening to mark the occasion.
The Council is paying tribute to those who made superhuman efforts to keep Somerset going during the coronavirus pandemic. The Somerset Medal is designed to say a heartfelt thank-you to the best of the best, nominated by the people of Somerset with the winners due to be revealed on Somerset Day.
This year's Somerset Day is focused on the campaign to 'Fly the Flag for Somerset', with organisers encouraging the people of Somerset to cover the county in red and yellow flags, bunting and window stickers from the weekend of 8th/9th May through to Tuesday 11th May.
As part of this, the Leader of Somerset County Council, Councillor David Fothergill will be raising the Somerset flag outside of County Hall on Somerset Day.
Cllr Fothergill has also been one of the judges in this year's 'Design a Somerset Flag' competition, alongside Cabinet Member for Customers and Communities Cllr Christine Lawrence and Somerset Day's Founder and CEO Nigel Muers-Raby.
The competition, which was launched by Somerset County Council Support Services for Education in conjunction with Somerset Day CIC, saw more than 280 entries submitted.
The judges faced a tough task in selecting the winners after youngsters from across Somerset submitted an array of creative and colourful flags for the contest. To find out more about the contest and view the winning designs visit: Primary School Flag Competition – Somerset Day.
There are plenty of ways to get involved in Somerset Day on social media too. You can post pictures of you with your Somerset flags and bunting using the hashtag #FLYTHEFLAGFORSOMERSET, or simply post saying why you love Somerset with the #SomersetDay hashtag.
There is the option to download an event pack full of resources which includes a printable Somerset Day flag and Somerset Day bunting, as well as blank templates so that you can design your own. The resource pack can be found by going to Get Involved – Somerset Day.
Leader of Somerset County Council, Cllr David Fothergill said: "We are all very fortunate to live in this fantastic county. Filled with beautiful scenery and amazing people, and full of fascinating culture and history, there are plenty of reasons to get involved and celebrate Somerset Day."
For more information about Somerset Day, go to www.somersetday.com. To mark Somerset Day, Somerset County Council will be posting throughout the day. Follow us on Facebook and Instagram (@SomersetCountyCouncil), and Twitter (@SomersetCouncil).