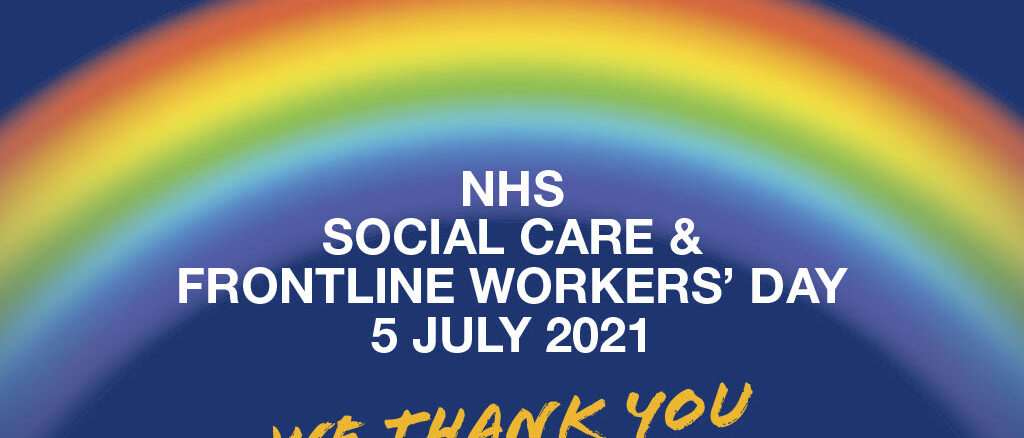 July 5th 1948 was a historic moment in our country's history. It was the day our pioneering National Health Service (NHS) was born, bringing free healthcare to everyone. We have treasured it ever since, but never more so since March 2020 when the Coronavirus pandemic gripped the UK and utterly changed all our lives.
We were suddenly at war with a ruthless, invisible enemy and on the front line were our NHS doctors, nurses and paramedics, plus platoons of critical workers keeping our shops open and stocked, our streets safe and our essential services running.
Now we have the chance to show our gratitude to all NHS and front line staff with an annual day of thanks, and remembrance of those who lost their lives because of this dreadful disease.
The first NHS, Social Care and Frontline Workers' Day on July 5th, and this year, it's more important than ever to take the time to thank our brilliant and dedicated frontline workers (which includes you!).
We'd love for you to get involved with this campaign, either by sharing your stories and ideas with us, or by finding a creative way to say thank you to the frontline workers who have made such a difference this year.
Some creative ideas to get involved:
Write a blog about your experiences as a frontline worker
Organise a virtual tea party with colleagues
Do an information photo saying 'Thank You!' (i.e. stand in letter patterns and take a photo)
Get creative with pictures, paintings, sculptures, dancing or songs etc
Record a video and share with us – could be a thank you message, singing, anything!
Creative bake off – most weird and wonderful cake wins!
Somerset County Council have said on Twitter: "We'd love to hear from you! Please share your ideas, blogs, photos and videos (with consent, of course) to communicationsteam@somerset.gov.uk or share on social media and use the hashtag #SomersetFrontlineHeroes."
Taunton Mayor, Cllr Sue Lees, said on Twitter: "I would like to share this message of thanks in support of #ThankYouDay and #FrontlineWorkersDay #SomersetFrontlineHeroes #ThankYou #ProudMayor #Volunteers #Community #NHS #NHSBirthday #Taunton."