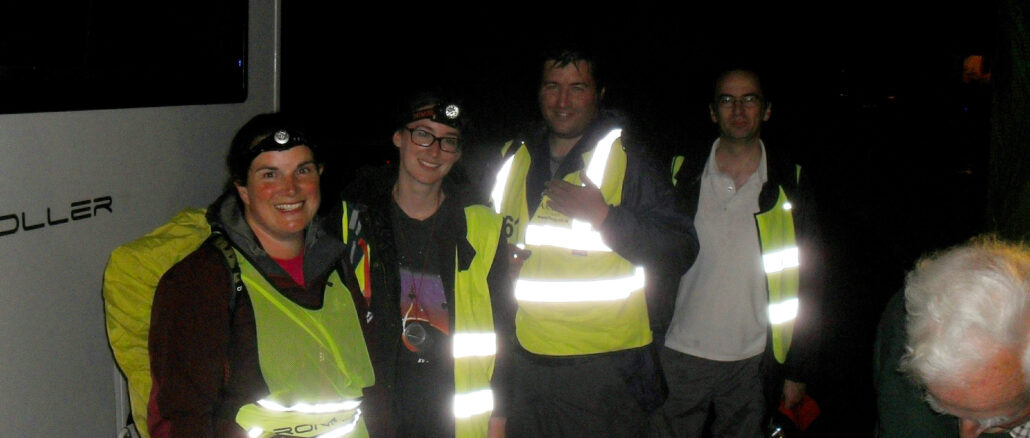 Entries are now open for the 2021 Moonraker Challenge. This nighttime, team-based, orienteering walk with questions along the way, is organised by Taunton Vale Rotary Club. There's a short(ish) course of 7 or 8 miles, while experienced walkers can opt to do 16.
Solve clues and find your way between checkpoints; awards are won based on sponsorship money raised and questions answered. There's a modest entry fee to cover costs but all sponsorship will be shared between Young Somerset, Green Days and other rotary charities.
Event co-ordinator, Kathryn Robinson-Burge says: "People enter because it's great fun, great exercise for both brain and body and a really terrific way to raise money for some very worthy causes! This is the 34th year that Taunton Vale Rotary has run this event. Many teams are regular entrants and look forward to a new route challenge in the dark every year, but it's quite possible for new or younger walkers to start early and complete most of the shorter course before it gets too dark if that's what they want."
This year's event, on October 2nd, will start and end at the Quantock Brewery, who've kindly offered their premises near Bishops Lydeard for the Control Centre.
Full details of Moonraker, their challenge, and how to enter can be found at tauntonvalerotary.org.uk/moonraker-challenge.