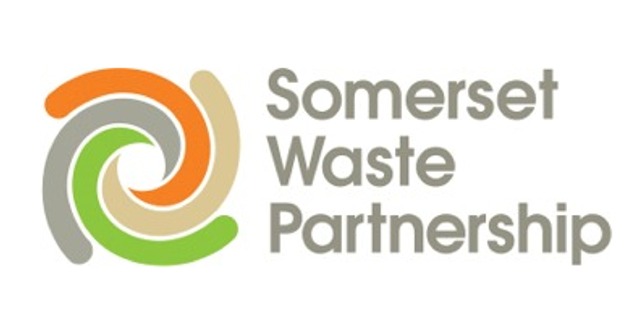 Know how to wrap responsibly? Ready to recycle your Pringles tubes? Clued-up on Christmas collection days?
The answer to these and other Christmas conundrums can be found in a one-stop shop for festive waste management guidance available on the Somerset Waste Partnership website somersetwaste.gov.uk/festive
The festive season generates a huge amount of waste, and residents are urged to think ahead and reduce, reuse and recycle wherever possible.
Helpful hints for managing seasonal staples include:
Wrapping paper
Reuse if possible and choose only PAPER gift wrap which can be recycled. Steer clear of glittery, foil and plastic wraps which should be put in your rubbish bin.

Try the scrunch test – only paper wrap that stays scrunched can be recycled

Remove sticky tape, bows and decorations.

Paper wrapping paper needs to be added to the other paper in the correct recycling box. We cannot accept black rubbish sacks of paper.

If you take wrapping paper to a recycling site, put it in the special bins provided.
Pringle and other crisp tubes
These are now accepted at 12 Somerset recycling sites (all but Castle Cary, Cheddar, Dulverton and Somerton) in the skips for cartons/Tetra Pak.

The same goes for similar "paper containers with metal ends" like those for hot chocolate or custard powder.
Tubs and tins of sweets and chocolates
Reuse for storage if possible.

Plastic tubs go in your Bright Blue Bag if you have one. Or they can be taken to any recycling site and dropped off in the skip for plastic pots, tubs, trays and bottles.

Metal tins can go in your Bright Blue Bag if you have one, in your black recycling box if you have not. Or they can be taken to any recycling site and put in the metal skip.
You can also find ideas for reducing the festive cardboard mountain by thinking outside the box and tackling food waste by planning ahead.
Bank holidays also mean changes to collection days over the festive fortnight. Check the changes on the festive webpage or use the My Collection Day feature on the SWP homepage.
All 16 recycling sites are open on their usual winter hours over the Christmas and New Year period, except all close on Christmas Day, Boxing Day and New Year's Day
Recycle sites at Dulverton on Monday 27 December and Crewkerne on Tuesday 28 December have one-off days open 9am-5pm to help with post-Christmas waste.
Mickey Green, SWP Managing Director, said: "Christmas inevitably creates waste, but with some planning ahead you can keep it to a minimum and be ready to do the right thing with things that can be reused or recycled.
"Reducing, reusing and recycling saves carbon. That matters more than ever to many people and SWP is working hard to do its bit."
Separating your recycling at the kerb is the best way to make sure it gets properly recycled and recycled close to home. Last year 97.8% of Somerset's recycling stayed in the UK thanks to kerbside sorting. See somersetwaste.gov.uk/recycling-tracker for more detail.