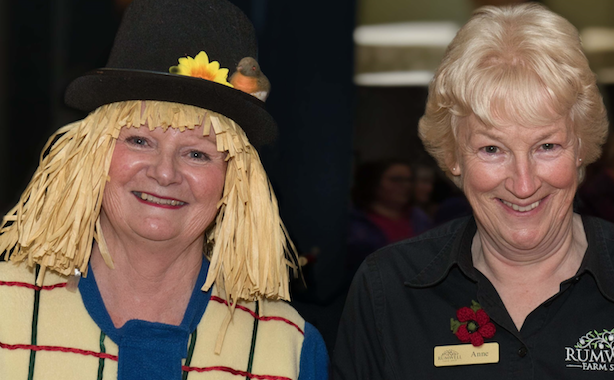 KEEN quizzers from Somerset are invited to sign up for a Charity Quiz & Supper Evening taking place at a family-run farm shop in the county this January 2022.
The event, which is in aid of Reminiscence Learning in Wellington, will take place at Rumwell Farm Shop's Café on Friday, January 28th at 7pm.
Anne Mitchell, Joint Owner of the farm shop, which is located on the A38 between Taunton and Wellington, explained: "Our Charity Quiz & Supper Evening in 2021 was a great success and in total raised £560 for our 2020-21 Charity of the Year, Conquest Centre.
"The evening will be fun for all with good food too and is in aid of one of our Charities of the Year for 2022, Reminiscence Learning, which is dedicated to responding to individual and community needs, specialising in dementia care, activity and reminiscence.
"Our quiz night is a great opportunity to get together with a team of friends, maximum eight people per team, raise money for a great local charity and also to be in with a chance of winning some wonderful prizes for each team member and the glory of taking home the Rumwell Cup.
"During the Charity Quiz & Supper Evening there will also be a raffle with a selection of prizes from our shop, our suppliers and friends. All of the money from the raffle will be donated to the charity."
Supper will be served from 7pm with hot food options followed by a choice of desserts. The supper will cost £16.99 for two courses and the price includes a £1 quiz entry fee, which will be given to the charity. Tables must be booked online via www.rumwellfarmshop.com.
Reminiscence Learning was created and founded in 2001 by Fiona Mahoney an Occupational Therapist (OT), who has experience in both physical and mental health.
Since its launch, the multi-award-winning national and regional charity, which is based in Wellington, has grown and changed in response to individual and community needs. It now specialises in dementia care, activity and reminiscence.
​The charity prides itself on being dynamic, forward thinking and innovative; putting the needs of the client and carer first and listening to their thoughts and requests.
Fiona Mahoney, Chief Executive of dementia charity, Reminiscence Learning said: "We are very proud to have been chosen as one of the Rumwell Farm Shop's charities for 2022 and we are really looking forward to taking part in many fun and exciting events throughout the year."
Rumwell Farm Shop is an independent, family-run, award-winning business owned by the Mitchell family. It was originally a potato store, when David and Anne Mitchell began selling their potatoes and free-range eggs at the gate.
Due to customer demand, the range of products soon increased, and the farm shop grew into the place it is today. David and Anne's sons, James and Jack, are now also involved in the business, as well as daughters-in-law Sophie and Donna.
Rumwell Farm Shop has a traditional Butchery counter selling its home-reared and free-range pork and Rumwell Angus beef. There is also The Rumwell Flower Shed on-site, a Delicatessen, Bakery, Jam Kitchen, Food Hall, Wine Cellar and Gift Room.
The Charity Quiz & Supper Evening in aid of Reminiscence Learning will take place at Rumwell Farm Shop on Friday, January 28 at 7pm.
The Rumwell Café is a large and spacious building. The food prepared in the Café kitchen is sourced from the Farm Shop, the Mitchell family farm, which is just four miles away, and other regional suppliers.
Families are welcome to the Café and there is a menu especially for children. It also serves afternoon teas, roast carvery Sunday lunches and is licensed to sell alcoholic beverages.
For more information, please call Rumwell Farm Shop, which is located in Rumwell between Taunton and Wellington, on 01823 461599 or visit www.rumwellfarmshop.com.